Avi D. Kelin, Esq. serves as Partner at the Firm, while focusing on the interaction between government and business by advising businesses, trade associations, and individuals on lobbying requirements, campaign-finance law, pay-to-play restrictions, government-ethics rules, and the government-procurement process.
Mr. Kelin assists clients in establishing and operating New Jersey and federal PACs and Super PACs. Mr. Kelin also advises political candidates on campaign-finance compliance and government officials on ethics requirements as well as on related government investigations and enforcement actions. Mr. Kelin has advised numerous candidates, PACs, and political parties on navigating Federal Election Commission (FEC) and New Jersey Election Law Enforcement Commission (ELEC) investigations and complaints.
As chair of the Firm's Autonomous Vehicle Law service area, Mr. Kelin concentrates on the legal issues surrounding the emerging technology of autonomous vehicles as he provides innovative solutions in this fast-growing area to automakers, technology companies, insurance companies, real-estate developers, government entities, and other businesses that depend on transportation and mobility. Mr. Kelin was a Governor-confirmed member of the New Jersey Advanced Autonomous Vehicle Task Force, which made recommendations to the Governor and Legislature regarding the regulation and legal issues of autonomous vehicles.
Mr. Kelin is a recognized leader in non-profit law. He advises 501(c)(3) charities, 501(c)(4) trade associations, 501(c)(6) trade associations, and 527 political organizations from initial formation, corporate documents, board governance, operational compliance, and IRS reporting requirements. Mr. Kelin counsels business entities on their corporate-law and contracting needs by regularly drafting and negotiating service contracts, data-privacy agreements, corporate formation documents, and bylaws and shareholder agreements.
Mr. Kelin spends time serving as a columnist for www.InsiderNJ.com and is also a regular Continued Legal Education (CLE) presenter on the topics of Autonomous Vehicles and Political-Activity Law.
Mr. Kelin graduated from LEAD NJ in 2021 and is an alumnus of the ADL Glass Leadership Institute. Mr. Kelin was recently named ROI-NJ Influencer: Law this year in 2022, as well as named an ROI-NJ Influencer: Technology in the same year. Morris | Essex Health & Life Magazine named Mr. Kelin an Essex County Top Lawyer in 2022.
Mr. Kelin graduated with Honors from The George Washington University School of Law with his Juris Doctor in 2014. Previous to this, Mr. Kelin graduated from Yeshiva College with his Bachelor of Arts in 2008.
For a description of the selection process methodology for each of the publications and organizations which have included Genova Burns LLC in their rankings or awards, please click here.
ROI-NJ Influencers: Law 2022
ROI-NJ Influencers: Technology 2022
Morris | Essex Health & Life Magazine: Essex County's Top Lawyers, 2022
Also of Interest
February 20, 2023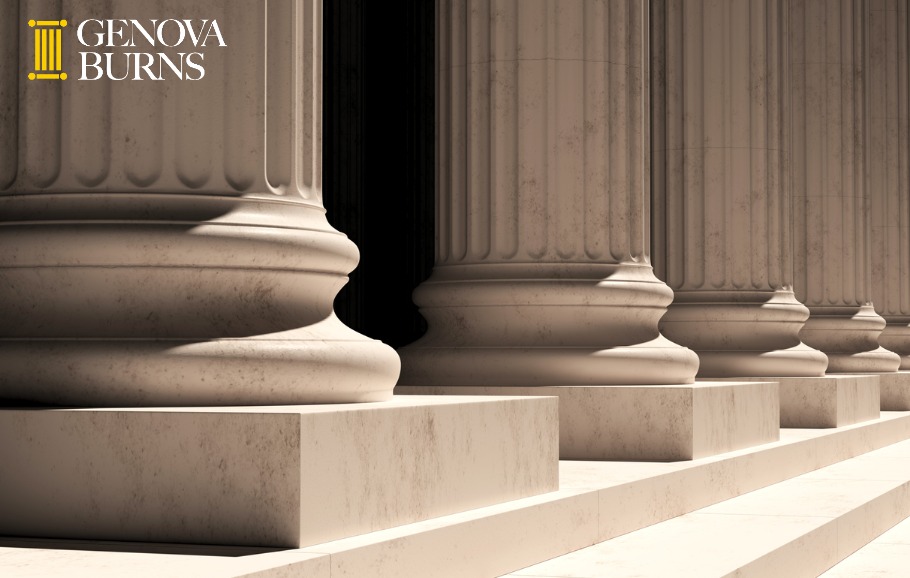 FEC Announces New Contribution Limits for Federal Candidates