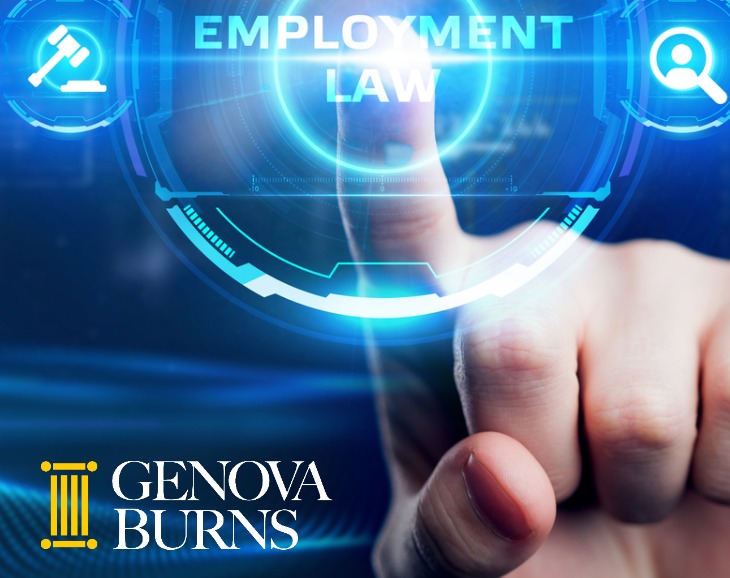 Firm Partner Dina M. Mastellone, Esq., Counsel Jennifer Roselle, Esq. and Brigette N. Eagan, Esq., and Associate Daniel Pierre, Esq. will present Part II of an Employment Update 2021 seminar for the New Jersey Coalition of Automotive Retailers on March 2nd. This seminar will provide members of NJCAR with timely hot topics impacting their Dealership's workplace and is the final part of a series that began on February 8th.
Ms. Eagan, Ms. Roselle and Mr. Pierre will present "High Stakes How Will the Legalization of Recreational Marijuana in New Jersey Affect the Workplace?" Their discussion will include the decriminalization of adult-use cannabis, the impact on pre-employment inquiries and the impact on a drug-and-alcohol free workplace. They will also address accommodation issues relating to medical marijuana use and employment.
Ms. Mastellone will then present "NJ's Pending Legislation on Mandatory Sexual Harassment Training & Enforcement" where she will discuss NJ's pending legislation mandating Anti-Harassment Training and the 2020 Division on Civil Rights Report on Preventing and Eliminating Sexual Harassment.
To learn more about this seminar, please click here.
Tags: Genova Burns LLC • Dina M. Mastellone • Jennifer Roselle • Brigette N. Eagan • Daniel Pierre • NJCAR • Cannabis Law • Legalization • Employment Law & Litigation • Human Resources Counseling & Compliance • Labor Law • Sexual Harassment