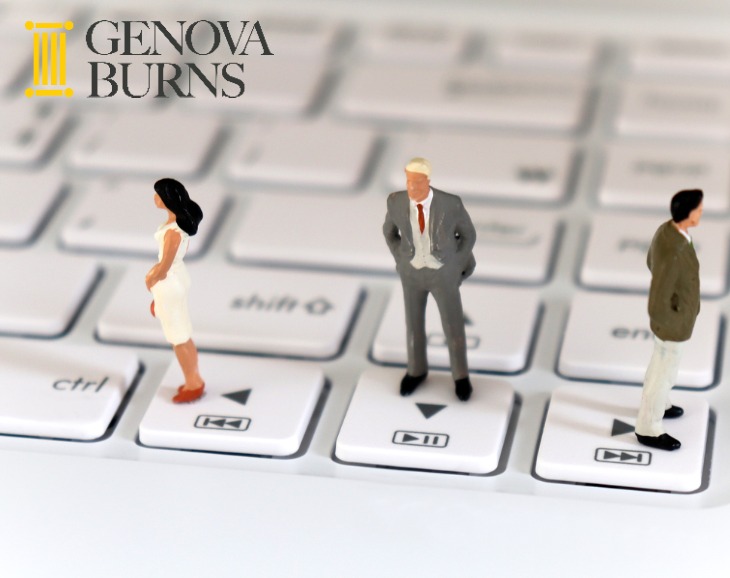 On April 4, 2022, in the matter of Jane Rocks, et al. v. PNC Investments LLC, et al., a three-judge Appellate Panel affirmed the Superior Court's grant of summary judgment in favor of PNC Investments LLC and dismissing the former employees' claims of age discrimination, hostile work environment, and constructive discharge in violation of the New Jersey Law Against Discrimination (NJLAD). The Appellate Division found the employees were unable to demonstrate that they were held to higher standards due to their age.
FACTS
Two former financial advisors for PNC Investments, Jane Rocks and Stephen Pollock, filed suit against PNC and their former Regional Manager, Brian Dunn, alleging age discrimination, a hostile workplace environment, and constructive discharge in violation of the New Jersey Law Against Discrimination. As financial advisors at PNC, Rocks's and Pollock's job functions included developing relationships with bank branch employees, teaching bank branch employees how to identify and refer potential customers to the advisors, and setting up appointments with the potential customers. As part of performance improvement plans for underperforming advisors, Dunn required the advisors to meet with fifteen potential customers per week. The weekly goal requirement was set by a centralized department at PNC, and was objective as it applied to all underperforming advisors.
The former employees alleged that bank branches were taken away from them by Dunn in furtherance of the discrimination against them. However, as the case progressed, Pollock admitted he voluntarily gave up one bank branch within his assigned territory, and admitted that Dunn never took any branches away from him. It was further discovered that Dunn had removed the Springdale bank branch from Rocks seventeen months before her resignation, however this was in part due to criticism from the Springdale branch manager that Rocks's attitude was rather abrupt and that Rocks failed to develop meaningful rapport with branch employees and customers. While Pollock had alleged that he was pressured to retire, during discovery it was uncovered that on numerous occasions Pollock expressed his intent to retire in 2018 at 70 years of age, including in an email to the President of PNC Investments.
From 2016 to 2018, both Rock and Pollock failed to meet their revenue goals, were put on performance improvement plans, and received verbal and written warnings in accordance with PNC's policies for underperforming employees. Other underperforming employees were also put on performance improvement plans. Rocks resigned just prior to the end of her probation period, and Pollock resigned just after his probation period.
Trial Court Proceedings
On January 10, 2019, Rocks and Pollock filed a complaint against PNC alleging violation of the NJLAD, defamation, and tortious interference with prospective business relationship. The employees alleged that their employer violated the NJLAD by engaging in age discrimination, hostile workplace, resulting in their constructive discharge. Specifically, the employees alleged that PNC removed bank branches from their assigned territories, and Pollock alleged that he was pressured to retire by his manager, Dunn.
In January 2021, PNC filed a motion for summary judgment on all counts. Rock and Pollock opposed PNC's motion as to the NJLAD claims, and withdrew their claims for defamation and tortious interference. On February 19, 2021, the trial court granted summary judgment dismissal of the employees' NJLAD claims. The Superior Court found that Pollock's own statements expressing his intent to retire and comments by Dunn expressing his own retirement plans, were not indications of discrimination or pressure by Dunn for Pollock to retire. Similarly, the court found that neither former employees' performance improvement plans were discriminatory in nature, but rather objective assessments of the underperforming employees' performance.
Appellate Division Decision
The Appellate Division reviewed the trial court's record and found that Rocks and Pollock's age discrimination claim lacked merit. The appellate panel found that the weekly appointments requirement did not constitute age discrimination, and noted that the same weekly appointment requirement was given to other, younger advisors. Further, the appellate panel noted that Dunn's comments about retirement were about his personal plans and wishes for his retirement, and not as encouragement for Rocks or Pollock to resign. The Appellate Division upheld the lower court's grant of summary judgment in favor of PNC.
Bottom Line
This case highlights the importance of diligently documenting employee performance issues. In this case, PNC followed its written policies and procedures, and documented performance issues over a period of years. Further, this case underscores the importance of assigning objective performance goals for underperforming employees. Employers can overcome the hurdle of summary judgment with properly documented employee performance issues which show when employees failed to meet clear, objective measures of performance.
For more information regarding this decision and for guidance and strategy on how to properly document employee performance issues, please contact Partner and Human Resources, Counseling & Compliance Law specialist, Dina M. Mastellone, Esq., via email here or call 973.533.0777.
Tags: Genova Burns LLC • Dina M. Mastellone • Employment Law & Litigation • Age Discrimination • NJLAD • Human Resources Counseling & Compliance