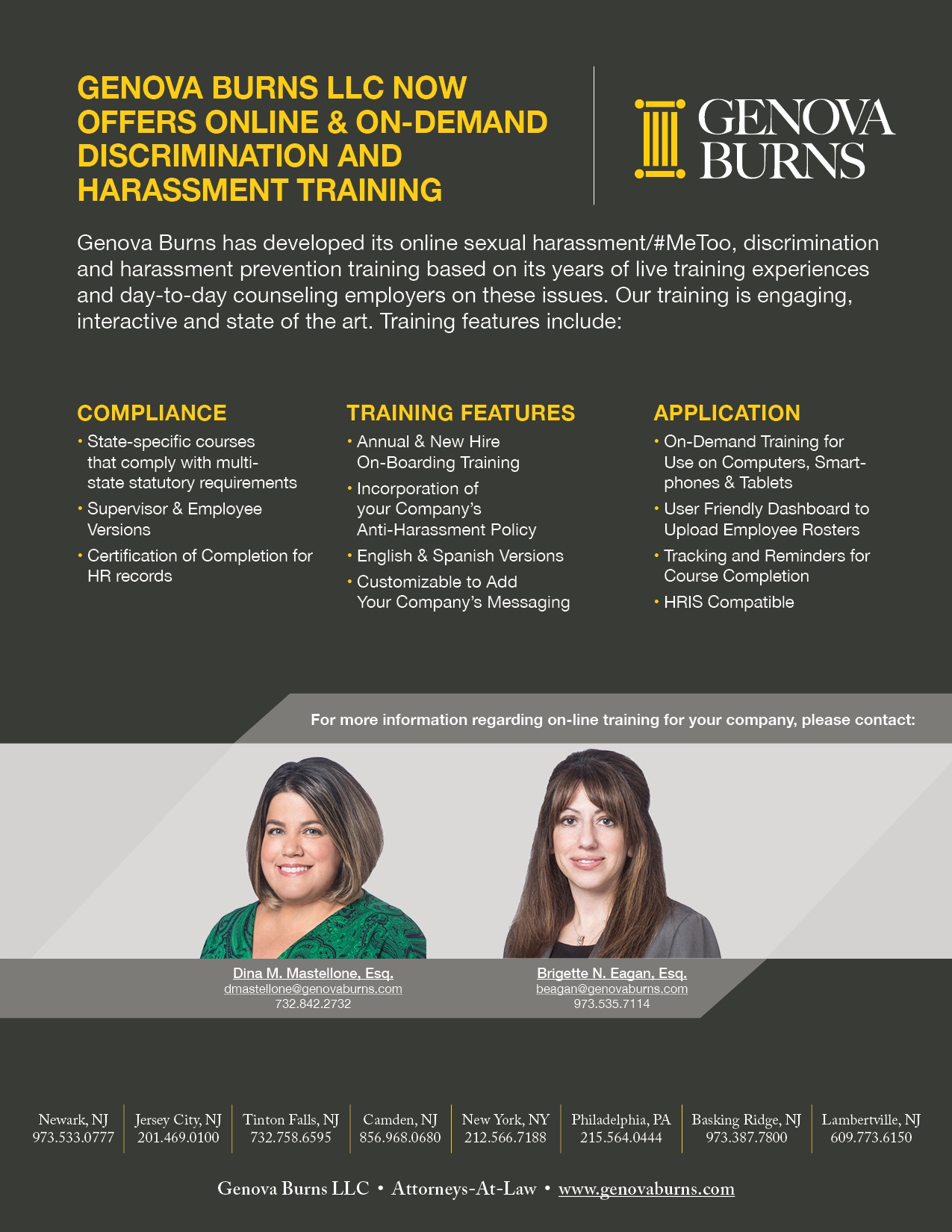 Genova Burns has developed its online sexual harassment/#MeToo, discrimination and harassment prevention training based on its years of live training experiences and day-to-day counseling employers on these issues. Our training is engaging, interactive and state of the art. Training features include:
COMPLIANCE
State-specific courses that comply with multistate statutory requirements
Supervisor & Employee Versions
Certification of Completion for HR records
TRAINING FEATURES
Annual & New Hire On-Boarding Training
Incorporation of your Company's Anti-Harassment Policy
English & Spanish Versions
Customizable to Add Your Company's Messaging
APPLICATION
On-Demand Training for Use on Computers, Smartphones & Tablets
User Friendly Dashboard to Upload Employee Rosters
Tracking and Reminders for Course Completion
HRIS Compatible
For more information regarding online training, please contact firm Partner and Human Resources Counseling & Compliance Practice Chair Dina M. Mastellone, Esq. via email here or call 732.842.2732 or Counsel Brigette N. Eagan, Esq. via email here or call 973.535.7114.
Tags: Genova Burns LLC • Dina M. Mastellone • Brigette N. Eagan • Human Resources Counseling & Compliance • Sexual Harassment • Discrimination