Douglas E. Solomon is a Partner in the Firm's Labor Law Practice Group and also serves as Chair of the Firm's OSHA Practice Group.
Mr. Solomon concentrates his practice in the area of traditional labor law on behalf of management clients in both the private and public sector. His labor law experience spans a wide variety of industries, including transportation, construction, entertainment, law enforcement, hospitals, retail, restaurants, charter schools and service industries. His transportation industry experience includes an expertise in representing clients under the Railway Labor Act. As Chair of the Firm's OSHA Practice Group, Mr. Solomon regularly counsels clients on health and safety issues under the Occupational Safety & Health Act ("OSHA").
Mr. Solomon provides day-to-day, practical advice to his clients on compliance with collective bargaining agreements, as well as their obligations under state and federal labor and employment laws, including the National Labor Relations Act (NLRA), OSHA, Railway Labor Act, Prevailing Wage Act, Family and Medical Leave Act (FMLA), Americans with Disabilities Act (ADA), Fair Labor Standards Act (FLSA), Age Discrimination in Employment Act (ADEA) and Worker Adjustment and Retraining (WARN) Act.
Mr. Solomon is a Member of the State Advisory Council for Rutgers University School of Management and Labor Relations.
For a description of the selection process methodology for each of the publications and organizations which have included Genova Burns LLC in their rankings or awards, please click here.
Experienced practitioner representing private sector management clients in proceedings before the National Labor Relations Board (NLRB), including representation, decertification and unfair labor practice proceedings.
Served as lead labor counsel for numerous private sector clients, consistently helping them to achieve superb results through collective bargaining.
Served as Labor Counsel for the State of New Jersey, NJ Transit Bus, NJ Transit Rail, NJ Sports and Exposition Authority and NJ Housing and Mortgage Finance Agency between 2002 and 2010. In such capacity, Mr. Solomon was responsible for developing strategies for collective bargaining and negotiating labor agreements with a multitude of labor unions representing over 20,000 employees.
Develops strategies and communications for clients to assist them in remaining union-free in the face of union organizing campaigns and avoiding unfair labor practice charges.
Regularly counsels clients concerning preventative labor relations, union grievances and employee discipline.
Represents clients in grievance hearings, disciplinary hearings and all types of administrative hearings before state and federal agencies, including the Equal Employment Opportunity Commission (EEOC), the New Jersey Department of Labor and Workforce Development, the New York Division of Human Rights, and the New York City Commission on Human Rights.
Formulates and implements strategies to defend employers faced with an OSHA Citation.
Has represented rail industry clients in mediation before the National Mediation Board pursuant to the Railway Labor Act and in preparation for submission to the Presidential Emergency Board ("PEB").
Also of Interest
January 14, 2022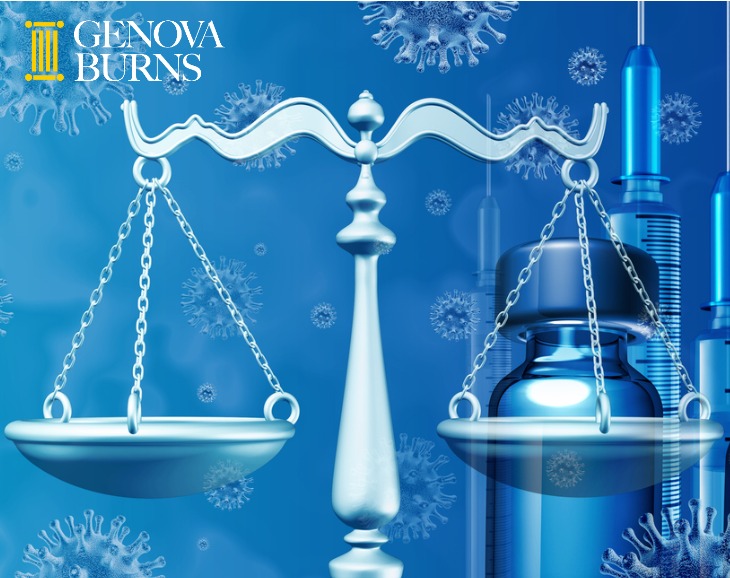 December 16, 2021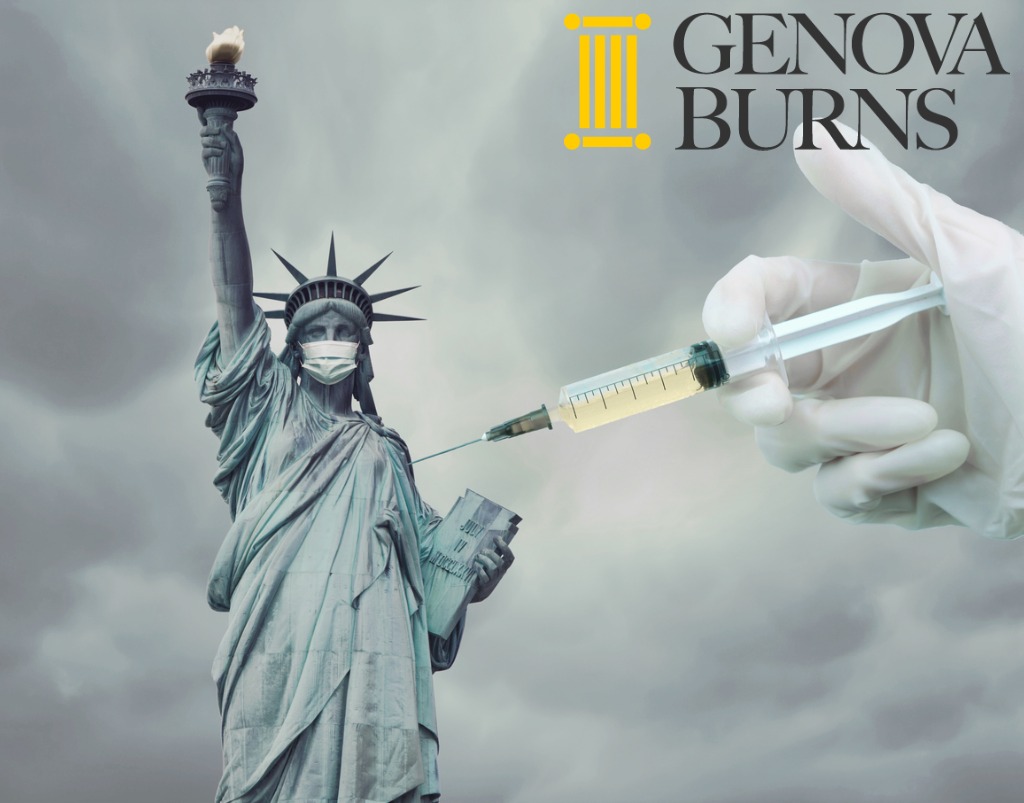 New York City Requires Vaccination of Private Sector Employees