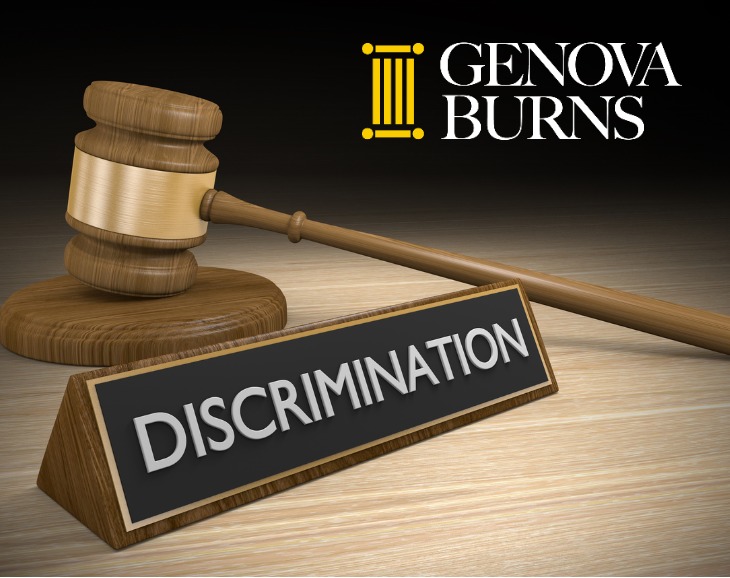 On March 4, 2021, the New Jersey Appellate Division in Kalim v. Urban Outfitters, Inc. affirmed the trial court's dismissal of a former employee's wrongful termination, hostile work environment, and retaliation claims under the New Jersey Law Against Discrimination (NJLAD). The former employee claimed she was wrongfully terminated from her position due to her disability. The Appellate Division, however, found that the employee failed to produce any evidence to substantiate her claim that her termination was due to her disability.
Facts
In November of 2014, Urban Outfitters hired Filzah Kalim, who had a hearing impairment and speech impediment, to be a part-time seasonal sales associate at its Menlo Park store. After the rush of the holiday season subsided, Urban Outfitters decided to keep Kalim as a permanent part-time employee.
Kalim was responsible for greeting and assisting customers, tending to product display, and assisting with managing the store's inventory. Initially, Urban Outfitters was pleased with Kalim's performance. She demonstrated a good rapport with customers, completed her assignments in a timely manner and was a reliable employee.
As time went on, however, her job performance began to suffer drastically. Kalim would often show up late to work, fall asleep during her shift, and wear competitor clothing to the store, just to name a few of Urban Outfitters' complaints. Supervisors spoke to Kalim multiple times about these issues but elected not to place anything in writing. That changed on September 8, 2015, when two supervisors provided Kalim with a "Written Warning Form" during a forty-five minute meeting.
Both sides have their own version of the meeting. Specifically, Kalim claims that her supervisors told her she was fired, while Urban Outfitters, on the other hand, argued that the purpose of the meeting was to inform her that if she failed to improve her job performance she may be fired. Kalim was then permitted to take a brief break, but later returned to the store to inform her supervisors that she quit. Thus, whether she was fired or not, September 8, 2015, was her last day as an Urban Outfitters employee.
Kalim and Urban Outfitters agreed that the supervisors never explicitly commented, whether negatively or otherwise, on Kalim's disability throughout her time working at Urban Outfitters. Yet, Kalim claimed that she was a good employee and, therefore, must have been fired because of her disability. To that end, Kalim filed a Complaint under the New Jersey Law Against Discrimination. Urban Outfitters maintained that Kalim was not fired, and that her disability played no role in any of the decisions made regarding Kalim's employment.
The trial court agreed with Urban Outfitters and granted its request to dismiss the entirety of Kalim's Complaint. Kalim then filed an appeal to reverse the trial court's decision.
Appellate Division Affirms
The Appellate Panel affirmed the decision of the trial court and found that the crux of the case boiled down to one question: Was Kalim terminated by Urban Outfitters because of her disability? The Court emphasized that Kalim stated that no one ever commented on her disability; that Kalim admitted that her job performance could have been better; and that Kalim conceded that supervisors had addressed issues with her performance verbally prior to issuing a written warning on September 8, 2015. Thus, the Appellate Division found that Kalim failed to point to any evidence, direct or circumstantial, in the record that could plausibly lead to an inference of disability discrimination. Based upon these facts, the Appellate Division found that Urban Outfitters articulated valid nondiscriminatory reasons for its actions and affirmed the decision of the trial court dismissing Kalim's case.
Bottom Line
This case illustrates that correlation does not dictate causation. Otherwise put, simply being an employee with a disability does not guarantee that employee a case under the NJLAD if they are fired. There must be some link between the disability and the decision to terminate an employee. Absent that, an employee's claim may face the same fate.
That said, employers can learn from this case as well. Although the decision was in Urban Outfitters' favor, it's supervisors could have taken steps over the course of Kalim's employment that would have strengthened its defense to her claims. In particular, Urban Outfitters likely should have documented some of Kalim's past performance issues in writing – especially given how many instances were alleged. Had Urban Outfitters done so, it would have bolstered its contention that Kalim's pattern of poor job performance, and not her disability, was the driving force behind Urban Outfitters' conduct.
For more information regarding this decision and best practices to implement an effective Employee Handbook and disciplinary procedure policy for your workforce, please contact John C. Petrella, Esq., Chair of the firm's Employment Law & Litigation Practice Group via email here or Dina M. Mastellone, Esq. Chair of the Human Resources Practice Group via email here or call 973-533-0777.
Tags: Genova Burns LLC • Dina M. Mastellone • John C. Petrella • Jeremy M. Brooks • Employment Law & Litigation • NJLAD