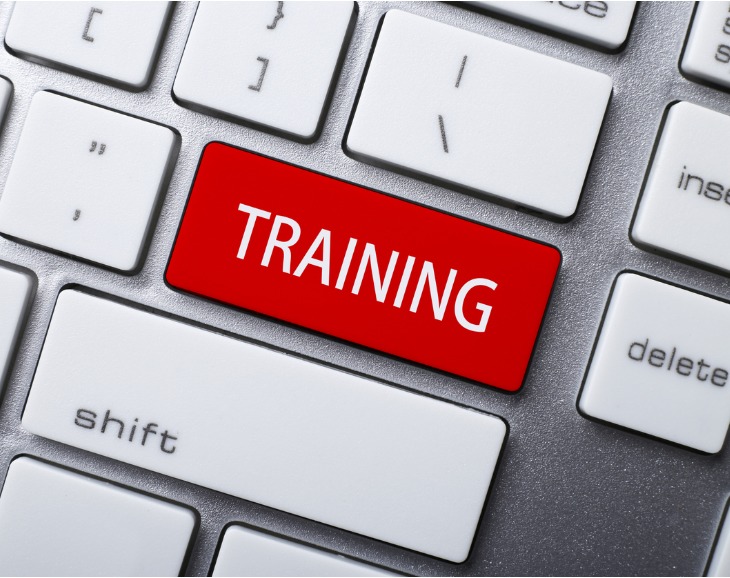 The New Jersey Appellate Division recently affirmed a decision of the Civil Service Commission imposing a ten-day suspension on a Mercer County Correction Center (MCCC) Officer for failure to attend mandatory harassment training. In an unpublished opinion in the case of In the Matter of Davis, the Court deemed the employee's failure to comply with a directive to attend training as "conduct unbecoming a public employee," in violation of MCCC's administrative procedures and regulations involving safety and security.
Facts
The MCCC informed its Corrections Officers of mandatory harassment training to be conducted in various sessions between November 28, 2016 and January 19, 2017. A memorandum was posted in the lobby, dining room, and read aloud at the beginning of each shift for seven (7) days. Sessions for non-supervisor officers were scheduled to be held on eight (8) specific days, with two (2) sessions available per day. Corrections Officers were required to attend one (1) training session of their choice.
Despite the MCCC's obvious efforts to accommodate the officers' schedules, Correction Officer Sha-Keana Davis failed to attend training. Davis provided several explanations for her absence. First, she argued that she was unable to attend training because she was working mandatory overtime shifts. Her second excuse was that she was on leave pursuant to the Family and Medical Leave Act, and finally, that she intended to attend the last day of training, but suffered a work-related injury, which rendered her incapable of attending. Davis also testified that she signed up for voluntary overtime shifts during the time of the scheduled training sessions.
Procedural History
As a result of her failure to comply with the harassment training, the MCCC was inclined to suspend Davis for fifteen (15) days and issued a preliminary Notice of Disciplinary Action for conduct unbecoming a public employee, other sufficient cause, and violations of MCCC's administrative procedures and regulations involving safety and security. Upon review, the Civil Service Commission (CSC) issued a Final Disciplinary Action affirming Davis' charges, but reducing the suspension to ten (10) days.
Davis filed an administrative appeal to the Office of Administrative Law, which resulted in the CSC's discipline being affirmed. The Appellate Division, in its limited role in reviewing CSC decisions, also agreed with the charges and the discipline imposed.
The Appellate Division's Ruling
In its decision, the Appellate Division took into consideration the following facts: (1) Davis knew attendance at the harassment training was mandatory; (2) she participated in previous trainings; (3) the MCCC provided several sessions she could have attended; 4) instead, Davis volunteered for overtime shifts; and (5) Davis was injured on the day preceding the last day of training. The Court found that because the MCCC provided Davis with several opportunities to attend training, and she nevertheless failed to comply, her absences were inexcusable.
Moreover, in an attempt to articulate a defense, Davis raised the fact that the Warden and Deputy Warden also did not attend the harassment training and were not disciplined. However, the Court refused to acknowledge this as a viable defense stating that, "whether others superior to appellant did not attend training is not relevant to her own non-compliance with the mandatory training." Clearly, the Court did not consider Davis' "finger pointing" as an adequate defense to her own actions of noncompliance. For that, the onus was on Davis, and Davis alone.
Bottom Line
This case highlights the benefits attached to an employer's diligence in providing harassment training for employees. Here, the Appellate Division rewarded an employer for being proactive, accommodating and even going a step further by imposing penalties on employees for failure to attend harassment training. Employers in New Jersey must have in place effective, and consistently applied, policies and practices. Employers should also require attendance at training and consider implementation of penalties for employees' lack of cooperation with the employer's efforts to achieve these goals. Employers must also be vigilant in applying policies and disciplinary actions consistently.
For more information regarding effective employment practices, please contact John C. Petrella, Esq., Chair of Genova Burns' Employment Law & Litigation Practice Group, at jpetrella@genovaburns.com and Dina M. Mastellone, Esq., Chair of Genova Burns' Human Resources Counseling & Compliance Practice Group, at dmastellone@genovaburns.com.
Tags: Genova Burns LLC • Sharina Rodriguez • New Jersey • Employment Law & Litigation • Harassment • Training • Human Resources Counseling & Compliance