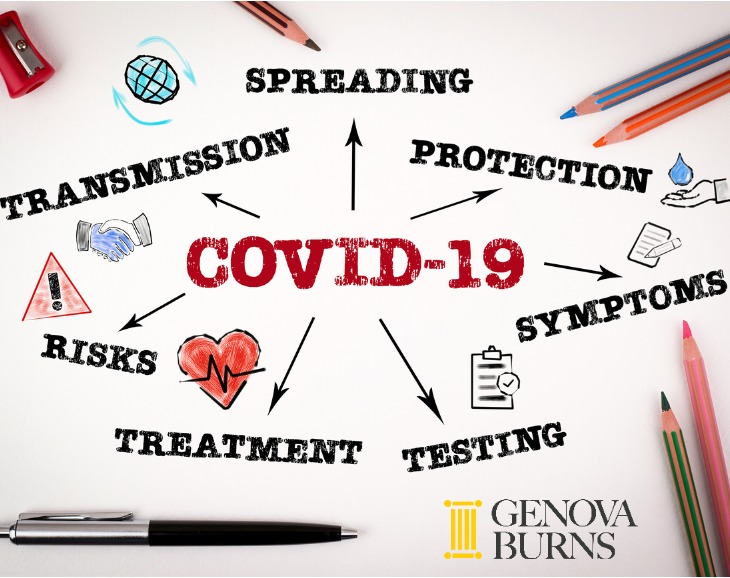 On January 21, 2021, President Joseph R. Biden, Jr.'s second day in office, he issued "Executive Order On Protecting Worker Health and Safety," which directed the Department of Labor ("DOL") and Occupational Health and Safety Administration ("OSHA") to issue new guidance on COVID-19 related workplace safety. To provide additional COVID-19 protection for workers, President Biden directed OSHA to review its current guidance; consider implementing emergency temporary standards addressing the dangers presented by COVID-19; and review the Agency's enforcement efforts and devise any changes necessary to ensure more equity in enforcement. In conjunction with increasing its enforcement efforts, the President's Executive Order requires that OSHA launch a national program to address those violations that put the greatest number of employees at risk of viral infection and to publicize its efforts through a multilingual outreach campaign, which informs employees of their rights under OSHA's applicable regulations.
OSHA Issues Guidance To Limit COVID-19 Spread In the Workplace
On January 29, 2021, OSHA issued new guidance entitled, "Protecting Workers: Guidance on Mitigating and Preventing the Spread of COVID-19 in the Workplace" ("January 29th Guidance"). The publication, which is supplemented by industry-specific guidance, provides recommendations to assist employers in creating and maintaining a safe and health workplace, while also describing OSHA's current mandatory safety and health standards.
The January 29th Guidance reminds employers that they should implement COVID-19 prevention programs. According to OSHA, such workplace programs typically include the following key components: conducting hazard assessments; identifying measures to limit viral spread in the workplace; adopting measure to ensure that infected or potentially infected employees are separated and sent home from the workplace; and establishing measures to protect employees from retaliation for expressing COVID-related concerns.
Additionally, the January 29th Guidance gives employers more information about the need and value of requiring face coverings to suppress viral spread; installing physical barriers where social distancing cannot be maintained; improving ventilation; increasing routine cleaning and disinfection. The publication also explains when employers should provide personal protective equipment ("PPE") to their workers and how to properly utilize such PPE.
OSHA, in publishing the January 29th Guidance stresses that it will periodically update its recommendations as it effectuates President Biden's Executive Order.
In light of the new administration's focus on workplace safety, employers should expect that over the upcoming weeks and months, OSHA will be routinely issuing new guidance for addressing the workplace challenges presented by the COVID pandemic.
Bottom Line
Employers should take this opportunity to review their COVID-19 policies and practices and ensure they are up to date with the many changes in this rapidly developing area of the law. For more information regarding this and other legal developments resulting from the COVID-19 pandemic, please contact Douglas Solomon, Esq., Partner and Chair of the firm's OSHA Practice Group via email here or Paul Mazer, Esq. via email here or 973.533.0777.
Tags: COVID-19 • Douglas E. Solomon, Esq. • Paul H. Mazer • Labor & Employment Law • Executive Order • Genova Burns LLC • OSHA • President Biden