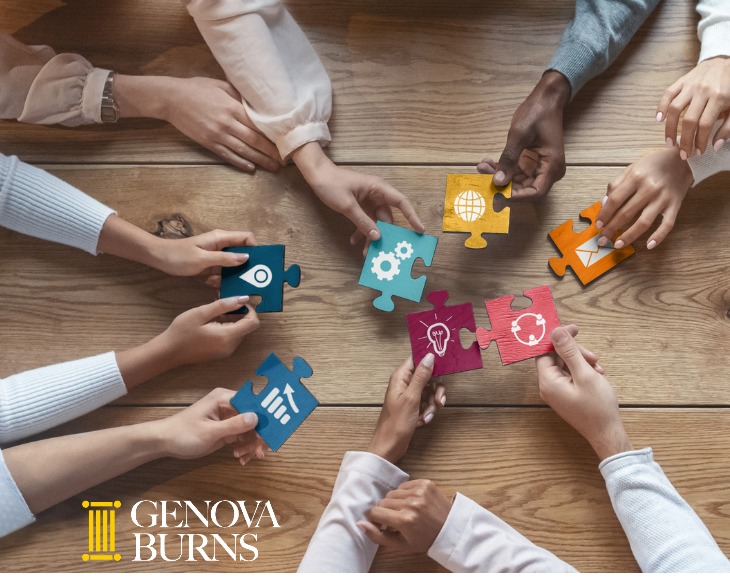 Firm Partner Jennifer Roselle, Esq. will present a program entitled, "Diversity in the Workplace" at this year's New Jersey State League of Municipalities Mini Conference on Wednesday, June 15th.
Diversity in the workplace allows employers and employees to bring ideas, experiences, and provide varied viewpoints to the table. Ms. Roselle's session will address the legal requirements for diverse workforces, provide an overview of discrimination laws as well as discuss consideration of recently enacted requirements for diversity in law enforcement.
Credit Overview:
CEUs: CMFO/CCFO-2.0 ETH, CTC 2.0-ETH,CPWM-2.0 ETH,RMC-2.0 ETH; QPA-2.0 ETH,CPA-2.0ETH, RPPO/RPPS-2.0 ETH,PACLE-1.5ETH*,NJCLE-2.0 Eth,CRP-1.75, Planning Board Secretaries-1.75-Admin, Zoning Officials-1.75-Admin, Land Use Administrators-1.75 Admin
For further information and to register, please click here.
Tags: Genova Burns LLC • Jennifer Roselle • Diversity, Equity & Inclusion • NJSLOM • Labor Law • Public Sector Labor Law