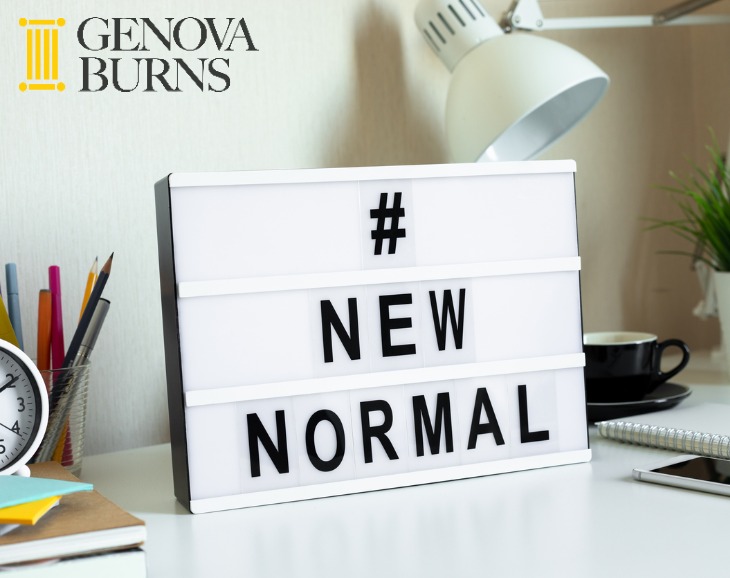 Firm Counsel Jennifer Roselle will present a virtual event entitled "COVID-19: Returning to the Office" for the Hudson County Chamber of Commerce on May 19th.
Staying healthy is the first order of business during these challenging times. As we continue to reopen, how can we also return to the office safely?
Attendees will join Ms. Roselle for a conversation about what you need to consider as we return to the workplace. As the pandemic continues to evolve, employers are questioning when or if a return to the workplace is appropriate for their businesses. Ms. Roselle will discuss what is considered to be employer's responsibility to provide a safe workplace, including compliance with State and Federal mandates; vaccine policies; and managing a post-COVID workforce.
Who should attend? Human services professional, business owners, office managers, and anyone else involved in making decisions regarding re-opening of workplaces.
For more information and to register, please click here.
ABOUT THE PRESENTER
Jennifer Roselle has a wide range of experience representing employers in traditional labor on behalf of public and private sector clients. She regularly represents management in representation matters, unfair practices, labor arbitrations, and collective bargaining. Ms. Roselle regularly appears before the various administrative agencies charged with adjudicating labor disputes. She also has unique experience negotiating labor peace agreements and preparing labor compliance plans in connection with medical marijuana licensing applications.
Tags: Genova Burns LLC • Jennifer Roselle • COVID-19 • Hudson County Chamber of Commerce • Employment Law • Labor Law