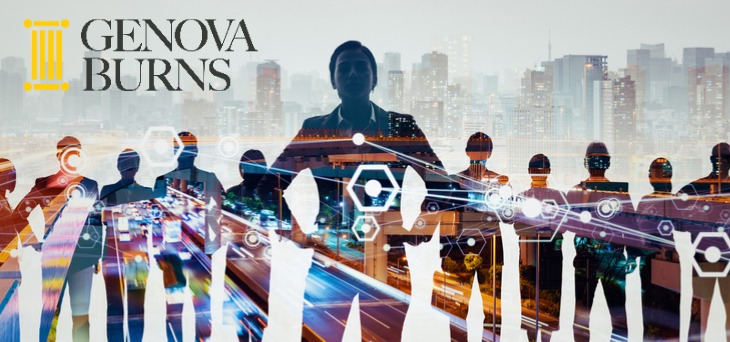 Jennifer Roselle, Counsel at Genova Burns, will be giving an orientation for newly elected, re-elected and experienced municipal officials for the New Jersey State League of Municipalities on Saturday January 9th.
This orientation for municipal officials who are newly elected, reelected, or experienced is fast paced and designed to quickly bring officials up-to-date on important municipal issues. The newly elected officials will get a thorough overview of their major areas of responsibility, key contact at the State level, and important sources of information and assistance.
Reelected and experienced officials will receive valuable up-to-date reference materials that will guide them to the answers they seek. They will also get the latest information on the most important municipal issues–all while meeting their newly elected peers and the League Staff.
For more information, please click here.
ABOUT THE PRESENTER
Jennifer Roselle is Counsel in the firm's Newark, NJ office. Ms. Roselle has experience in all areas of labor, employment and education law, including advising clients on employment discrimination; contract interpretation and negotiation; tenure and seniority; personnel policies; scope of negotiations; employee training, employment counseling and collective bargaining at all levels including mediation and fact finding, arbitration and litigating unfair practice charges. Ms. Roselle also assists employers navigate the challenges presented by new medical marijuana regulation in the workplace.
Tags: Genova Burns LLC • Jennifer Roselle • NJSLOM • Labor Law • Public Sector Labor Law • New Jersey