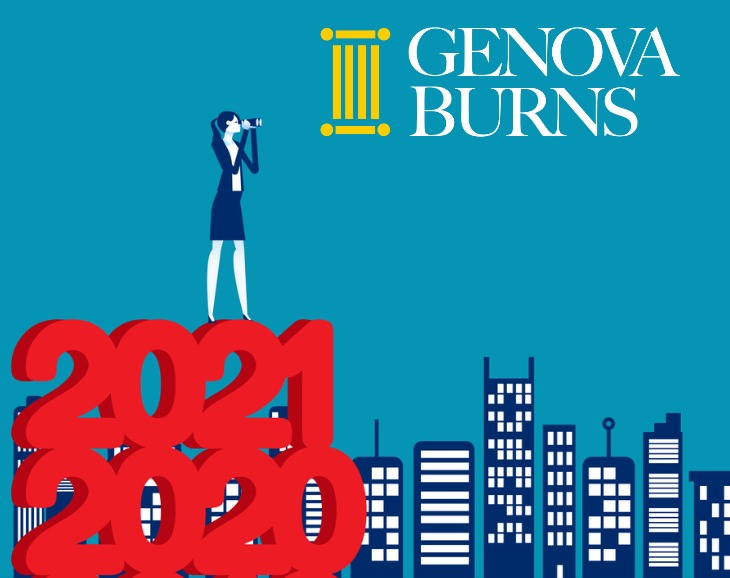 Dina M. Mastellone, Esq., firm Partner and Human Resources Counseling & Compliance Practice Chair, will moderate an upcoming New Jersey Women Lawyers Association webinar entitled "Employment Outlook 2021" on February 1st. This seminar will include a panel discussion about what attorneys can expect to face in the upcoming year in terms of their own business environments and counseling clients. Topics to include:
Best practices and watch-outs in the corporate environment.
How employers can help foster an inclusive and productive work environment as employees make personal and professional adjustments during the pandemic and cope with increased racial tension given recent events.
Pending or new employment legislation in New Jersey that could impact the workplace in 2021.
The Law Firm in 2021: What it looks like, how it's different, and the nuts and bolts of adapting to the new work environment.
To register and for more information, please click here.
ABOUT THE ATTORNEY
Ms. Mastellone, Partner in the firm's Newark and Tinton Falls, NJ offices, is Chair of the Human Resources Counseling & Compliance Practice Group and a member of the Employment Law & Litigation and Criminal Defense, Investigations & Compliance Practice Groups. She works as a strategic and tactical business partner alongside the firm's regional and national clients, counseling them on employment matters of all kinds and establishing and auditing human resources policies, handbooks and procedures.
Ms. Mastellone has extensive experience training businesses and human resources organizations on matters involving anti-harassment and diversity policy compliance, best human resources practices, hiring, documentation, discipline, termination and managing accommodations and leaves of absence in accordance with local, state and federal employment laws.
Tags: Genova Burns LLC • Dina M. Mastellone • Human Resources Counseling & Compliance • Employment Law & Litigation • NJWLA