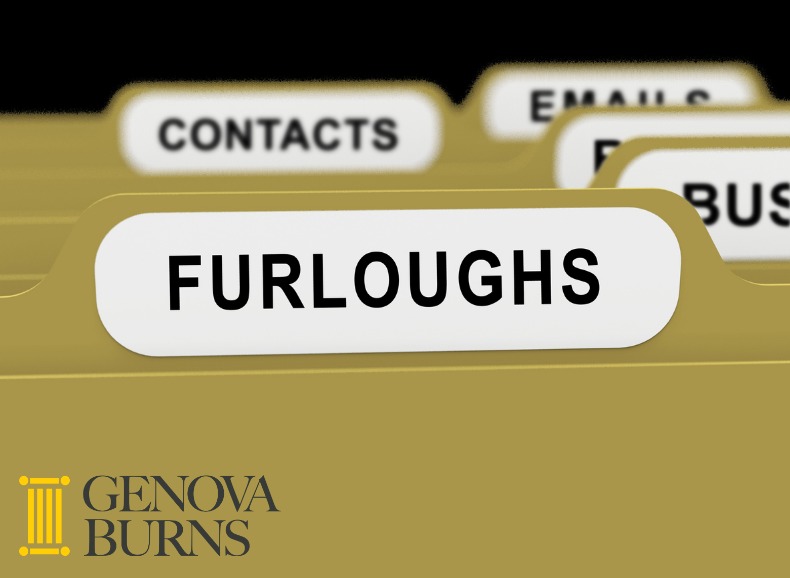 New Jersey Association of County's Labor Counsel Genova Burns LLC was proud to present a free webinar on furloughs, reduction in staff and other personnel cost cutting measures for NJAC's board members, executives, freeholders, administrators, counsels, finance officers, and personnel directors.
Counsel Jennifer Roselle and Joseph Hannon discussed furloughs and other reduction in force methods within the confines of municipal collective bargaining agreements. For more information or a copy of the program, please reach out to NJAC.
About the Attorneys
Jennifer Roselle is Counsel in the Firm's Newark, NJ office and a member of the Employment Law & Litigation, Labor Law and Human Resources Counseling & Compliance Practice Groups as well as the Education and Cannabis Law Industry Groups.
Ms. Roselle has experience in all areas of labor, employment and education law, including advising clients on employment discrimination; contract interpretation and negotiation; tenure and seniority; personnel policies; scope of negotiations; employee training, employment counseling and collective bargaining at all levels including mediation and fact finding, arbitration and litigating unfair practice charges.
Joseph M. Hannon is Counsel in the Firm's Newark, NJ office and a member of the Employment Law & Litigation, Labor Law and Nonprofits, Trade Associations & Tax-Exempt Organizations Practice Groups. He concentrates on traditional labor law on behalf of public and private sector clients, including municipal clients in a broad range of labor-related areas such as collective negotiations with law enforcement and civilian units as well as entities in interest arbitration proceedings.
Mr. Hannon's extensive labor experience includes handling arbitrations on behalf of management in the public and private sectors. He advises clients on a wide variety of grievances, including terminations, disciplinary proceedings, contract interpretations, wage and hour matters, seniority and bumping rights and employee leave issues.
Tags: GENOVA BURNS LLC • Jennifer Roselle • Joseph M. Hannon • Municipal Council • Furlough • NJAC