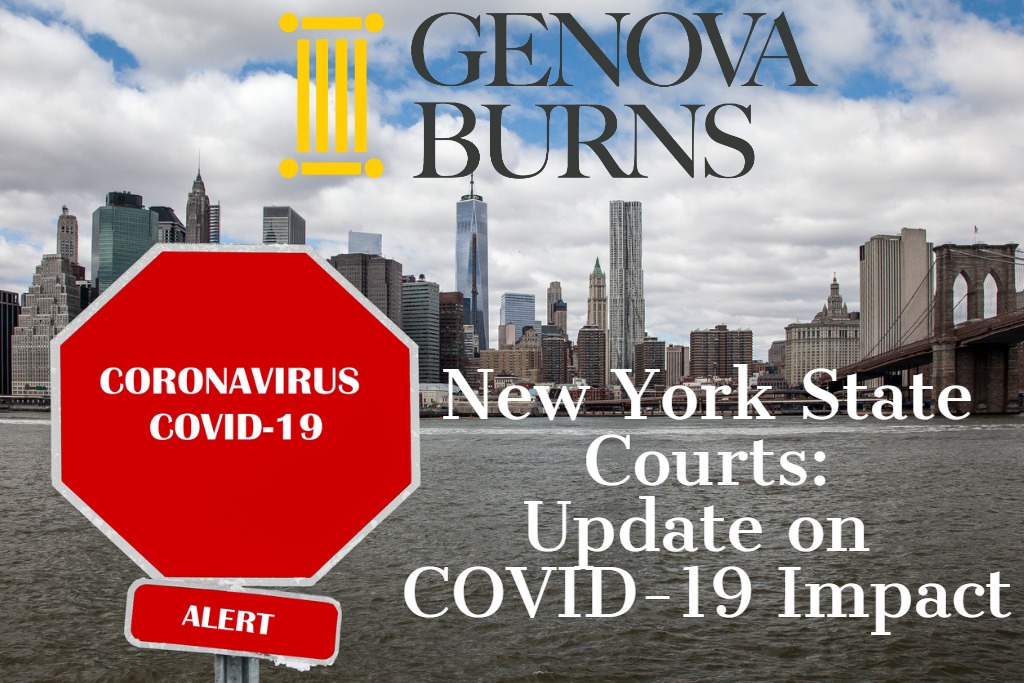 The State of New York has issued multiple Executive Orders and Administrative Orders impacting the operations of state courts during the COVID-19 outbreak.
As part of his continuing efforts to limit activities to stem the spread of the virus, Governor Cuomo's March 20, 2020 Executive Order temporarily suspended all statutes of limitation until April 19, 2020. The Order applies to limitations periods in all matters, including criminal, family, and civil matters. The Order "tolls" statutory limitations periods between March 20 and April 19, meaning the limitations period will begin to run again on April 20, 2020.
Referencing Governor Cuomo's suspension of statutory filing periods, Justice Lawrence K. Marks, the Chief Administrative Judge of the New York state court system, issued an order on March 22, 2020, directing county clerks to not accept court filings in cases other than "essential matters." The Administrative Order listed the types of matters considered essential, including criminal arraignments, bail hearings and temporary orders of protection; child protective matters and emergency family court petitions; guardianship and related matters under the Mental Hygiene Law; domestic violence orders of protection; and housing matters involving tenant lockouts or serious violations of the housing code. The Order leaves open the ability of an individual judge to order that a specific proceeding must be considered "essential."
To find out how the ever-changing legislation will impact you or your business, please contact our COVID-19 Crisis Management Team.
Tags: GENOVA BURNS LLC • Lawrence Bluestone • Jennifer Borek • New York