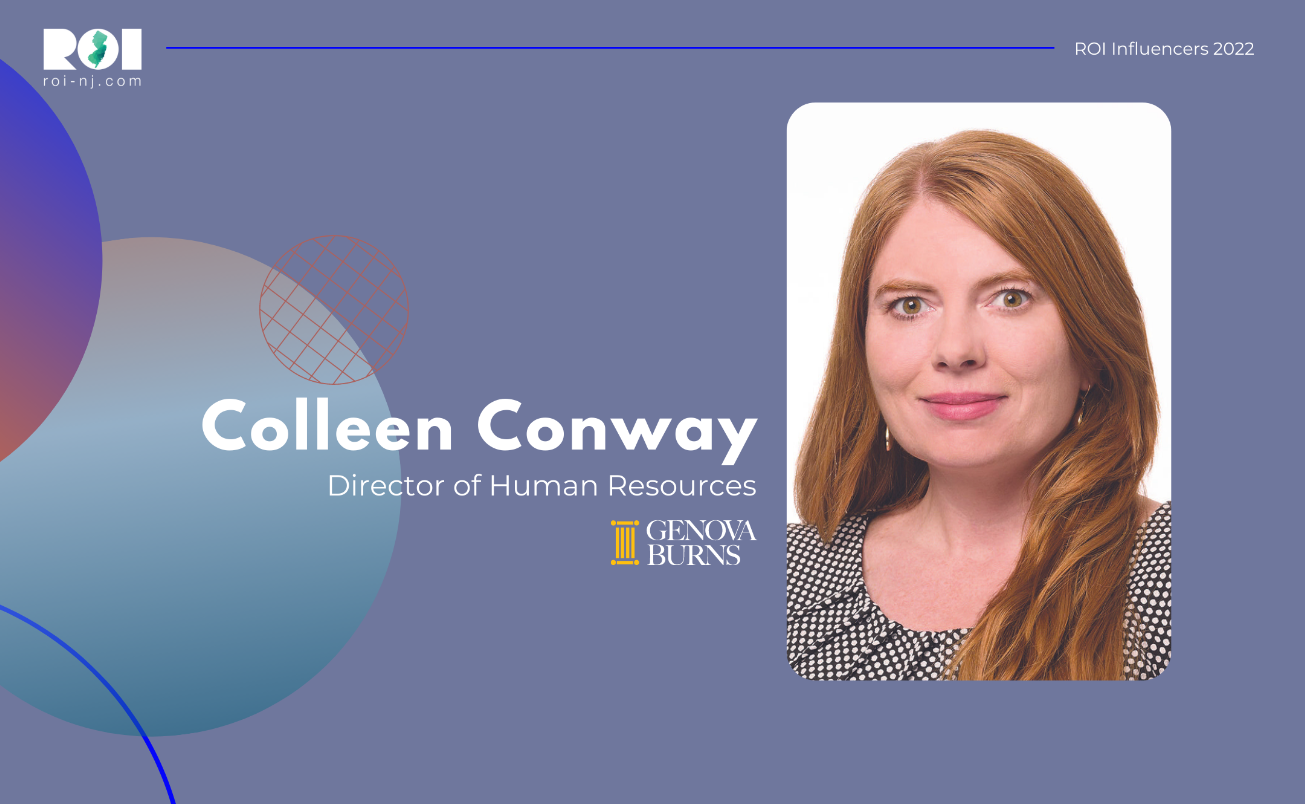 Genova Burns is pleased to announce that firm Director of Human Resources, Colleen Conway, SHRM-CP, has been named to ROI-NJ's Influencers: Diversity & Inclusion Listing for 2022. This listing gives ROI-NJ and its readers a chance to "honor many of the top leaders of DEI programs around the state."
The publication notes that Ms. Conway has "been key leader in firm's success of achieving Mansfield Rule 4.0 Certification, helping it complete a rigorous 12-month collaboration with Diversity Lab with built-in measurement, transparency and accountability. The goal of the Mansfield Rule is to boost the representation of historically underrepresented lawyers in law firm leadership by broadening the pool of candidates considered for these opportunities. The Mansfield Rule Certification measures whether law firms have affirmatively considered at least 30 percent women, underrepresented racial/ethnic groups, LGBTQ+ lawyers and lawyers with disabilities for leadership and governance roles, equity partner promotions, formal client pitch opportunities, and senior lateral positions."
To access the full listing, please click here.
*No aspect of this advertisement has been approved by the Supreme Court of New Jersey. For specific methodology, please see ROI-NJ website.
Tags: Colleen Conway • DE&I • ROI-NJ • Diversity, Equity & Inclusion • New Jersey