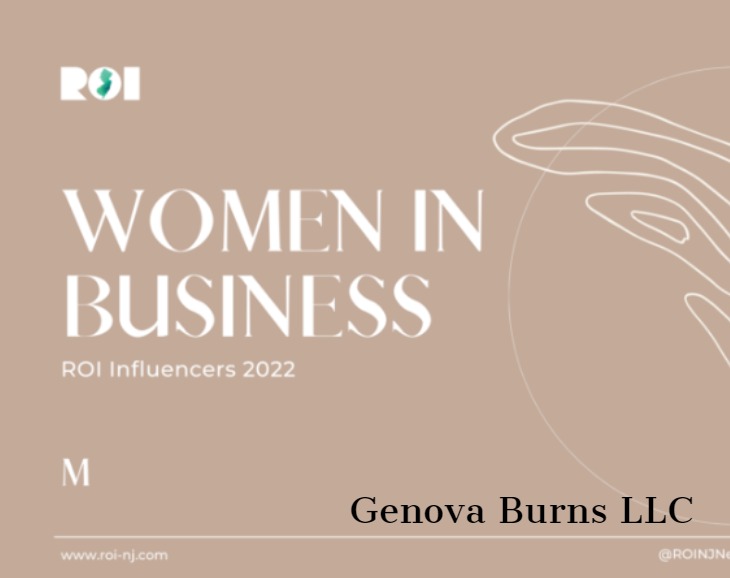 Genova Burns is pleased to announce that Partners Jennifer Mazawey, Esq. and Rebecca Moll Freed, Esq. have been named to ROI-NJ's Influencers 2022: Women in Business Listing.
The publication notes that Ms. Mazawey is, "One of the top real estate lawyers in the state — and part of the next generation of leadership that is transitioning to key roles at the firm."
Ms. Freed's entry states that her "practice is at the intersection of law and business as she specializes in corporate political activity law and nonprofits, trade associations and tax-exempt organizations. Recently elevated to a top role on the firm's management committee."
To access the full listing, please click here.
*No aspect of this advertisement has been approved by the Supreme Court of New Jersey. For specific methodology, please see ROI-NJ website.
Tags: Rebecca Moll Freed • Jennifer Mazawey • Genova Burns LLC • ROI-NJ • Women in Law • Corporate Political Activity Law • Commercial Real Estate & Redevelopment