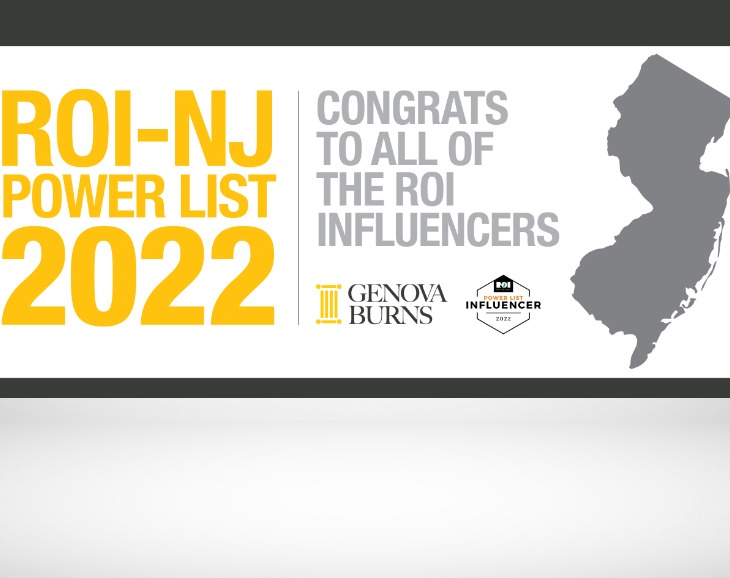 Genova Burns is proud to announce that Chairman Angelo J. Genova, Esq., Managing Partner James M. Burns, Esq. and Partner Rajiv D. Parikh, Esq. have been named as three of the State's top attorneys in ROI-NJ's: 2022 Power List - Lawyers.
The article describes that our "Co-founders have adjusted their roles as the highly regarded firm prepares for next generation of leadership."
The article goes on to note that Mr. Parikh is a "Humble but powerful figure inside firm (on management committee), in political circles (among Democrats) and in his community (attorney of year by South Asian Bar Association)."
To access the full article, please click here.
*No aspect of this advertisement has been approved by the Supreme Court of New Jersey. For specific methodology, please see ROI-NJ website.
Tags: Genova Burns LLC • Angelo J. Genova • James M. Burns • Rajiv D. Parikh • ROI-NJ • Influencers • New Jersey