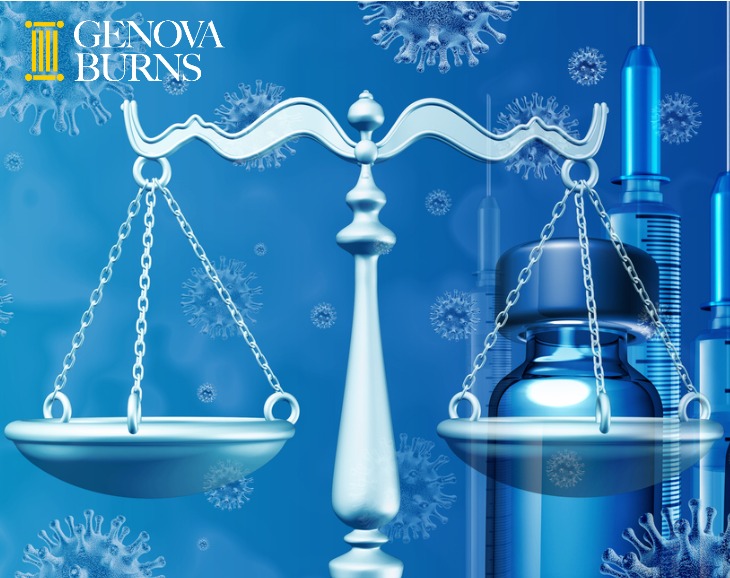 Yesterday, the U.S. Supreme Court blocked the implementation of OSHA's Emergency Temporary Standards ("OSHA ETS") that had applied to all private employers with 100 or more employees. OSHA's standards had required these employers to issue a written policy requiring their employees be fully vaccinated or undergo weekly testing. Several business groups and states challenged the OSHA ETS.
In yesterday's decision, the Supreme Court issued a stay of the OSHA ETS because it felt OSHA had exceeded its authority by issuing the mandate. The Court explained that COVID-19 was not an "occupational" hazard that OSHA was authorized to address because it spreads at home, school, and everywhere else. Thus, the Court stated, "[p]ermitting OSHA to regulate hazards of daily life – simply because most Americans have jobs and face those same risks while on the clock – would significantly expand OSHA's regulatory authority without clear congressional authorization." Although the Court technically only "stayed" the implementation of the OSHA ETS while the case proceeds in the lower court, the ruling likely means the OSHA mandate will never take effect. For now, employers need not comply with the OSHA ETS requiring vaccination or testing.
Notably, the Court also stated that "[w]here the virus poses a special danger because of the particular features of an employee's job or workplace, targeted regulations are plainly permissible." Thus, the Court left the door open for OSHA to impose more narrow regulations requiring vaccination in certain workplace settings. It remains to be seen whether it will do so.
In a separate opinion, the Court allowed the Biden Administration to implement its vaccine mandate for employees in healthcare facilities. This mandate was issued by the Centers for Medicare & Medicaid Services, and generally requires the vaccination of employees who work in healthcare facilities that receive Medicare and Medicaid reimbursement. In a recent memo, CMS advised healthcare facilities that their employees must be fully vaccinated by February 28, 2022 to comply with the mandate.
While the OSHA vaccine mandate is now blocked, various other vaccine mandates imposed at the federal, state, and local levels remain in place. We have previously written about New York City's private employer mandate, as well as mandates for state and federal contractors. Moreover, the Supreme Court's ruling does not prevent employers, if they so choose, from imposing their own vaccination and/or testing requirements, so long as they are implemented in accordance with the law.
For more information regarding vaccination and testing mandates or assistance with preparing or updating your COVID-19 Protocol, please contact Douglas E. Solomon, Esq., Partner and Chair of the firm's OSHA Practice Group via email here or at 973.533.0777.
Tags: Genova Burns LLC • Douglas E. Solomon • Christopher Manley • OSHA • COVID-19 • Vaccine • Vaccine Mandate • SCOTUS