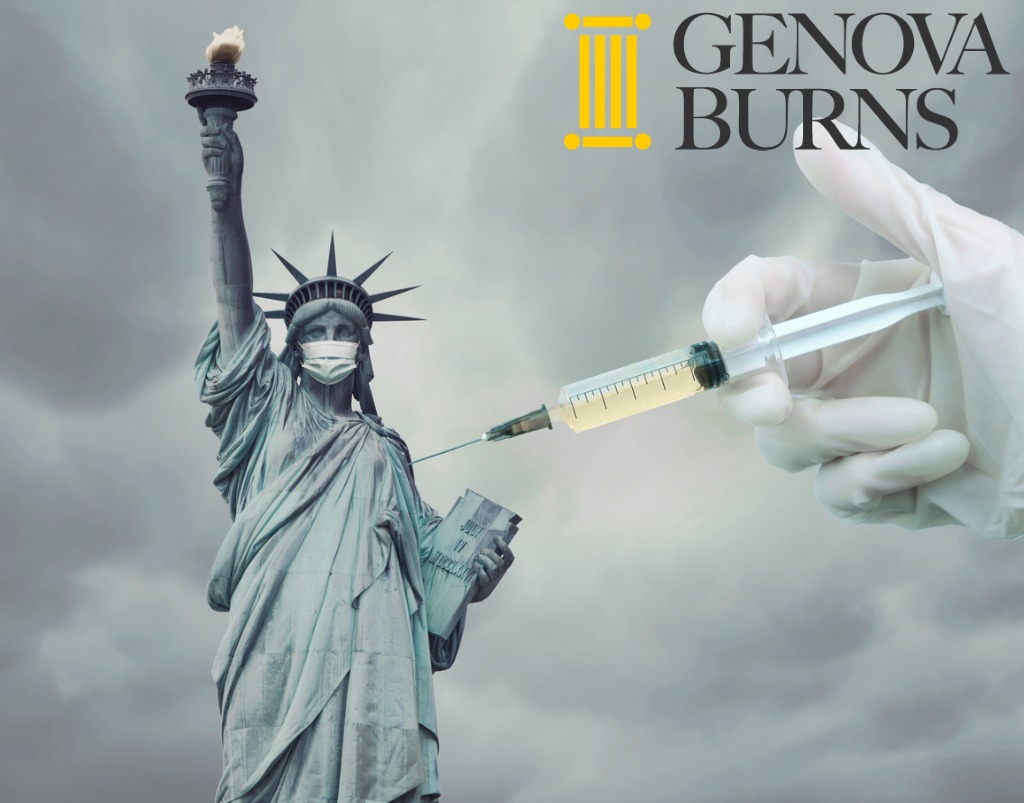 On December 13, 2021, the NYC Department of Health issued an Order mandating all NYC private employers to require workers to be vaccinated for COVID-19.
Pursuant to the Order, beginning on December 27, 2021, all individuals that work in person in New York City at any location where work is performed in the presence of others, must provide "Proof of Vaccination" to enter the workplace. To show "Proof of Vaccination," individuals must demonstrate that they either: (1) are fully vaccinated against COVID-19; (2) received one dose of a single-dose vaccine; or (3) received the first dose of a two-dose vaccine, in which case the individual must provide proof of receiving the second dose within 45 days after receiving the first dose. Employers are required to verify and maintain a copy of each worker's Proof of Vaccination. This requirement applies not only to FT and PT employees, but also to interns, volunteers, contractors, self-employed individuals, and sole practitioners. Employers are subject to fines of $1,000 for the first offense and increasing penalties thereafter if they violate the Order.
The Order exempts the following employees from the mandate:
Individuals that work from home and do not interact in-person with co-workers or members of the public.
Individuals that enter the workplace for a quick and limited purpose.
Non-City residents who are performing artists or college or professional athletes (or individuals that accompany them) who do not need to display proof under the Key to NYC program, Emergency Order No. 316.
An individual that is granted a medical or religious exemption.
Employers that are already subject to another local, state, or federal Order that is in effect and requires them to be fully vaccinated.
We recommend that NYC employers immediately take the following steps:
Request Proof of Vaccination from all employees and make sure employees are aware that absent Proof of Vaccination, they will not be permitted to enter the workplace starting on 12/27/21.
Maintain Proof of Vaccination for all employees, making sure to treat these records as confidential medical records.
Develop a plan for checking the vaccination status of all non-employees that enter the workplace (i.e., contractors).
Complete and post the Affirmation of Compliance by 12/27/21.
Do not permit workers to enter the workplace if they have not provided Proof of Vaccination by 12/27/21.
Update their COVID-19 Protocol to include mandatory vaccination provisions.
For more information regarding vaccination and testing mandates or assistance with preparing or updating your COVID-19 Protocol, please contact Douglas E. Solomon, Esq., Partner and Chair of the firm's OSHA Practice Group via email here or call at 973.535.7128.
Tags: GENOVA BURNS LLC • COVID-19 • Labor & Employment Law • OSHA