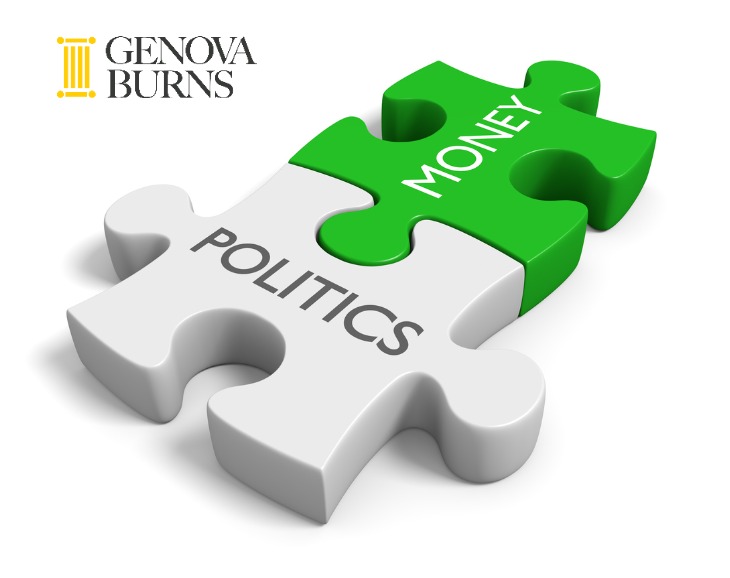 The Election Law Enforcement Commission, the New Jersey Government body charged with jurisdiction over the state's campaign-finance laws, announced last week that it will hold a public hearing with opportunity for comment on October 20, 2020 to consider the implementation of new regulations.
Among the important new proposed regulations are rules that would:
Officially implement ELEC's new electronic-filing system for campaign-finance reports;
Make electronic filing of campaign-finance reports mandatory (as of now, filers may file electronically or may deliver paper reports to the Commission);
Raise the per-election contribution limit for gubernatorial candidates from $4,300 to $4,900 (but note that this increase does not change the pay-to-play restrictions for businesses that wish to contract with the State of New Jersey Executive Branch); and
Recommend to the New Jersey Legislature that contributions limits be raised for non-gubernatorial candidates and committees. Under existing law, ELEC has the authority to raise contribution limits for gubernatorial candidates pegged to inflation; the same is not true to for other candidates and committees, and thus legislative action is required to raise limits for these political recipients.
The Commission is offering an opportunity for both live testimony and written comments for the October 20, 2020 hearing.
For more information on how these proposed regulatory changes may affect your business or political organization, please contact Rebecca Moll Freed via email here, Avi D. Kelin via email here, or call 973.533.0777.
Tags: Genova Burns LLC • Avi D. Kelin • Rebecca Moll Freed • New Jersey • ELEC • Campaign finance