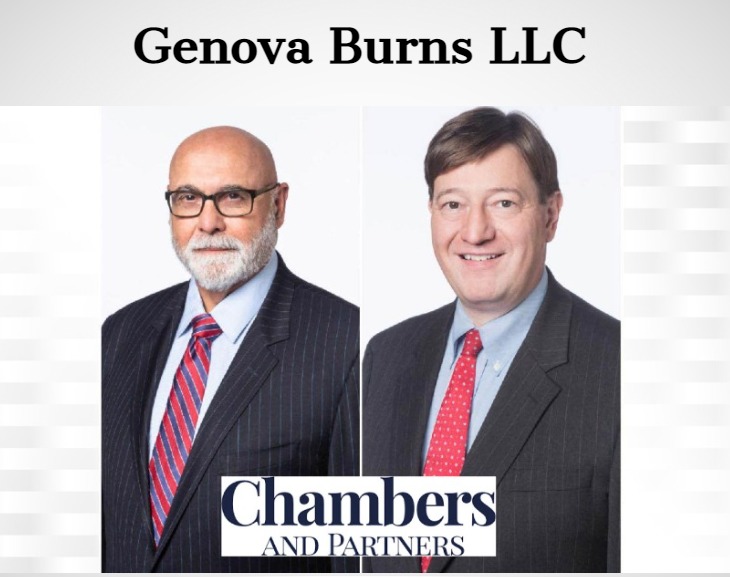 Chairman & Managing Partner Angelo J. Genova and Partner John C. Petrella have both been recognized again by Chambers USA as some of the best in the world in the field of Labor and Employment Law.
The Firm's Labor and Employment Group boasts an excellent track record acting for employers and management across the full spectrum of traditional labor law and employment litigation. Noteworthy strengths in issues related to employee benefits and executive compensation, wage and hour disputes and OSHA compliance. Well known for its expertise in public sector labor matters.
Chambers and Partners says that Angelo J. Genova is commended by sources as a "stellar" attorney due to his expertise in both traditional labor matters and contentious employment law. Interviewees say: "He is a highly talented lawyer who is at the forefront of a lot of cases in New Jersey."
Other Interviewees endorse John C. Petrella as a "very smart and engaged employment lawyer." He routinely litigates the full range of employment-related disputes, often involving discrimination and retaliation claims, as well as restrictive covenant lawsuits.
Chamber and Partners researches outstanding lawyers globally and delivers unparalleled insight and analysis. For more information on the Chambers and Partners process, methodology, and awards, please visit them here.
Tags: Genova Burns LLC • Angelo J. Genova • John C. Petrella • Chambers USA • Employment Law & Litigation