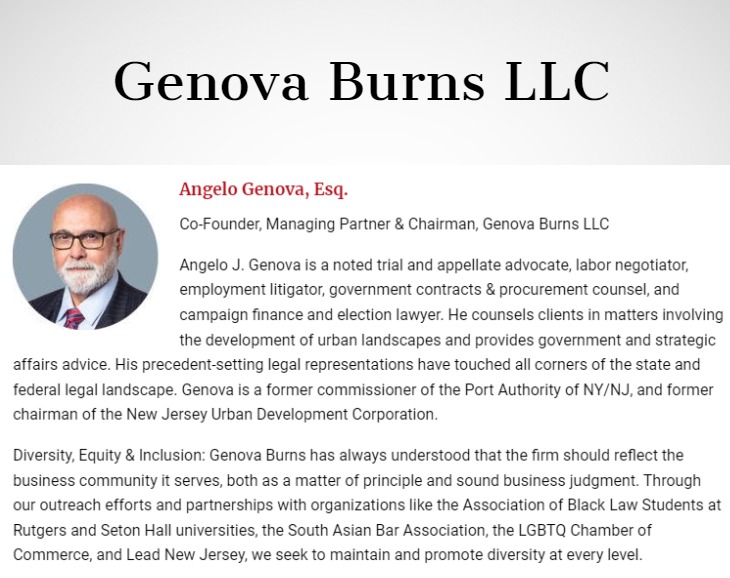 Firm Chairman & Managing Partner Angelo J. Genova, Esq. was recently interviewed by New Jersey Business Magazine as one of the most influential CEOs in the state to be part of its 2021 Business Roundtable.
"Throughout the year, this group of Thought Leaders has met with some of New Jersey's top policymakers to help determine the true tenor of business in the state, especially during the coronavirus pandemic, while also providing critical input to help drive policy solutions that will help make a meaningful difference for workers, families, communities and job creators of all sizes." New Jersey Business Magazine recognizes these "exceptional Thought Leaders for their valued contributions to NJBIA and for advancing the competitive nature of business in the state of New Jersey."
To access the full article, please click here.
Tags: Genova Burns LLC • Angelo J. Genova • New Jersey Business Magazine • Diversity, Equity & Inclusion • New Jersey