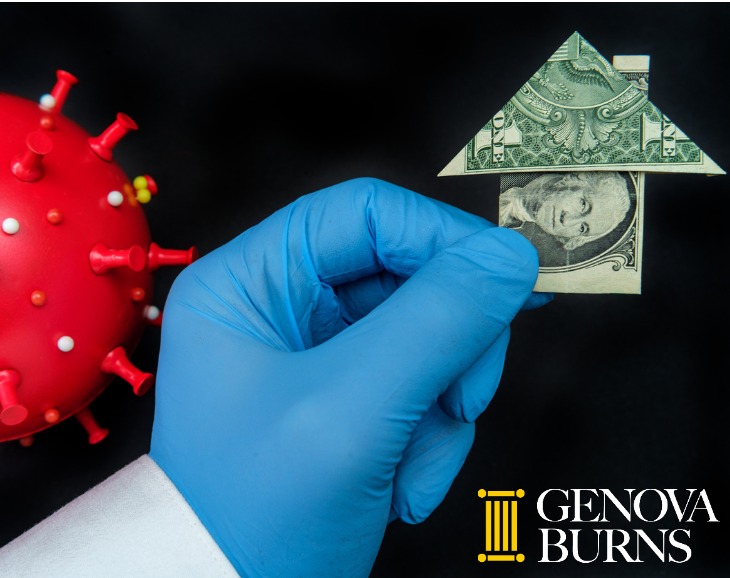 Firm Counsel and Chair of the Commercial Residential Real Estate Leasing Practice, Matthew Kertz, comments featured in ROI-NJ article "After state of emergency: Attention likely to turn to moratorium on evictions and utility shutoffs".
The article states, "in a vaguely worded announcement, Murphy, state Senate President Steve Sweeney (D-West Deptford) and Assembly Speaker Craig Coughlin (D-Woodbridge) announced the state of emergency would be coming to an end — although the governor would maintain some of the "necessary tools" the state has been using since the pandemic reached New Jersey in March 2020."
Mr. Kertz states, "the impact of ending the state's eviction moratorium will be huge" and "could lead to a tsunami of cases." One where residents would have little recourse if new rules are not put into place.
"The emerging legal trend across the nation is that COVID is not fundamentally changing the law, and, once landlord/tenant courts fully reopen, judges will be bound by prior decisions that do not afford them much leeway in what they can decide."
"After the moratoriums end, will tenants restart paying rent again, with the arrearages hanging over them, or will they continue to occupy without paying, leaving landlords forced to apply to the courts for relief? Many landlords and tenants will find themselves in a no-win situation, and landlords will apply to the courts for eviction relief and a judgment for the back rent."
To read the full article, please click here.
Tags: Genova Burns LLC • Matthew Kertz • Commercial Residential Real Estate Leasing • ROI-NJ • Eviction • COVID-19