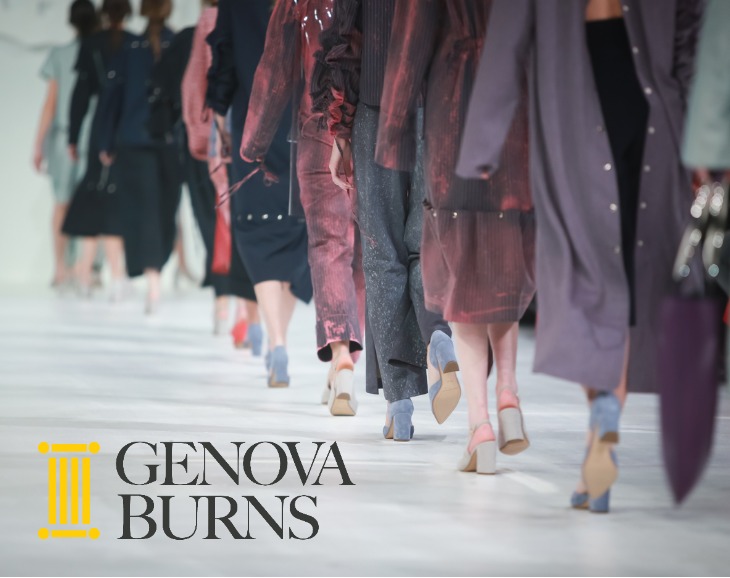 Counsel Maria R. Fruci, Co-Chair of the Fashion Law Practice and Leonard S. Spinelli, Associate in the Bankruptcy Practice, discuss how the pandemic and bankruptcy filings are speeding up the transformation of the fashion industry in a recent article in ROI NJ.
Per Ms. Fruci, the "COVID-19 pandemic has changed everything." She is following the holiday shopping season closely and analyzing not only how consumers are buying, but how much they are buying — and the changing nature of their purchases.
"While the need to buy gifts — and the usual general increase in shopping and spending will likely increase sales for fashion companies and retail stores — the reality is that people aren't shopping for all the same pieces, anymore," said Ms. Fruci.
"The work from home trend will likely spill over to holiday shopping, where many may opt to buy more casual wear, over formal work or 'going out' pieces, which also affects the accessory fashion world like shoes, handbags and jewelry."
Mr. Spinelli advises that, "a Chapter 11 filing impacts more than just the company doing the filing."
"When a small designer or fashion house is faced with a reorganizing retailer, the business should be cognizant of the contractual relationships they have with these stores and understanding how the bankruptcy process and the proposed Chapter 11 plan may impact their relationships, contracts, receivables and consignments."
To read the full article, please click here.
Tags: Genova Burns LLC • Maria R. Fruci • Leonard S. Spinelli • ROI NJ • Fashion Law • Bankruptcy • Chapter 11 • COVID-19