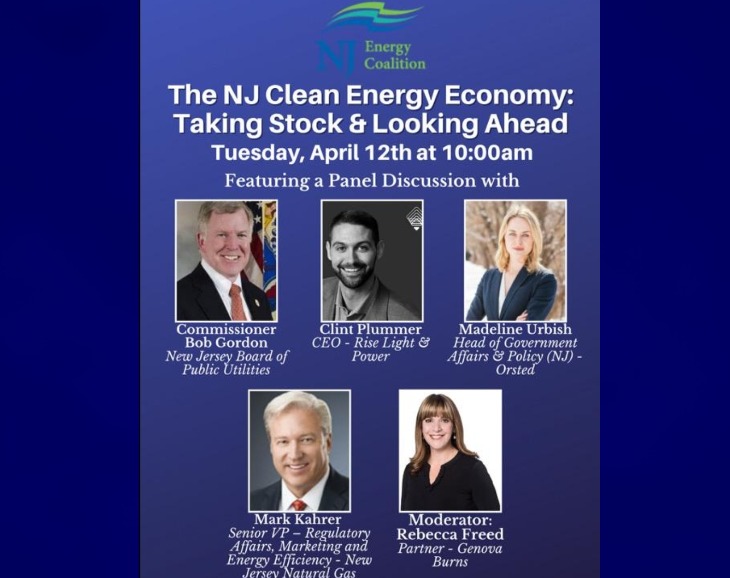 Firm Partner Rebecca Moll Freed, Esq. is scheduled to moderate a panel for a New Jersey Energy Coalition (NJEC) zoom event entitled "NJ Clean Energy Economy: Taking Stock and Looking Ahead" on April 12th.
NJEC works to educate the public about the need for energy policies that protect the environment, protect the ratepayer, and improve the state's economy. Their focus includes advocacy for the license renewal of New Jersey's nuclear power plants, the construction of more clean and affordable sources of baseload electricity, the upgrade and expansion of our transmission and distribution infrastructure, and the creation on an energy industry in New Jersey that generates jobs and economic development.
To register, please click here.
Tags: Genova Burns LLC • Rebecca Moll Freed • NJEC • Energy Law • Energy & Regulated Utilities ' • New Jersey