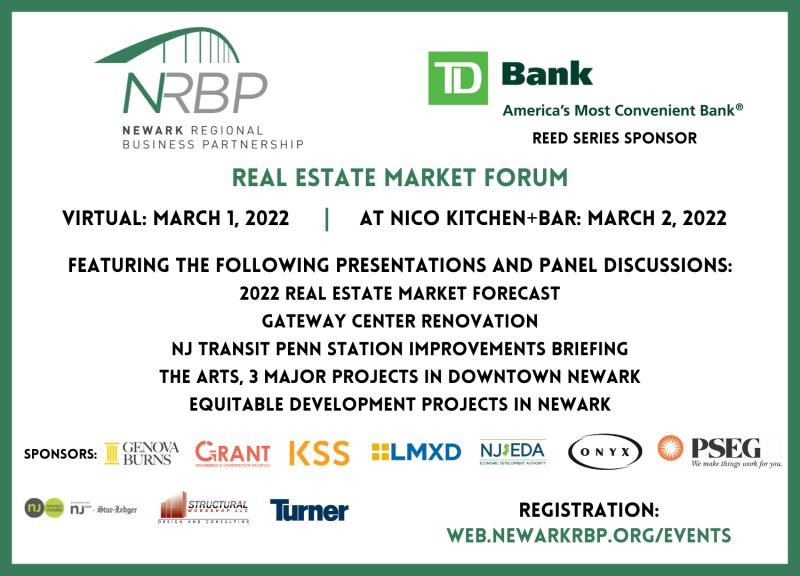 Firm Partner Jennifer Mazawey, Esq. will moderate the "Newark, An Equitable and Growing City" panel at the upcoming Newark Regional Business Partnership's 2022 Real Estate Market Forum. This event will take place virtually on March 1st and in-person at Nico Kitchen+Bar on March 2nd.
For more information and to register, please click here.
About Jennifer Mazawey
Jennifer Mazawey is a Partner at Genova Burns specializing in Commercial Real Estate & Redevelopment, Environmental Law, and Land Use & Approvals as well as Construction & Engineering, Education and Land Development law. She represents developers in all aspects of projects, regularly appearing before planning boards and zoning boards of adjustment. Ms. Mazawey assists clients with permit acquisitions from agencies such as the Department of Environmental Protection and Department of Transportation.
Ms. Mazawey advises clients on drafting professional services and construction contracts and represents them in construction-related disputes. She provides counseling and training on all aspects of the development process.
Ms. Mazawey is a frequent lecturer for the Institute for Continuing Legal Education, New Jersey State Bar Association, CapRate Events (CAPRE), Newark Regional Business Partnership (NRBP) and other industry groups, such as New Jersey Business and Industry Association and New Jersey School Boards Association. She co-authored "In the Election of 2002, the Voters of New Jersey Were the Winners," 27 Seton Hall Legislative Journal 77 in 2003.
Tags: Genova Burns LLC • Jennifer Mazawey • NRBP • Real Estate • Newark • New Jersey • Commercial Real Estate & Redevelopment