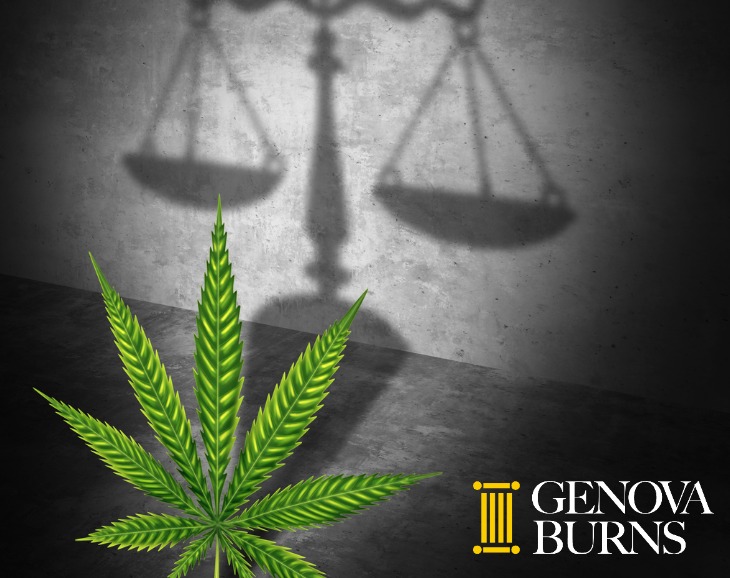 Genova Burns Counsel and Cannabis Law Practice Co-Chair Jennifer Roselle will join an esteemed panel of experts at NJ Cannabis Insider's virtual event "Focus on Municipalities" on June 8 - 9th.
This two-day virtual event will feature a mix of panel discussions, Q+As and virtual networking. Current discussion topics include:
The importance of designing the right cannabis space
The ins and outs of micro-licenses
Preparing and identifying the future workforce
The program will also include recorded remarks about regulations and municipalities from an executive of the Cannabis Regulatory Commission.
Click here for more information and to register!
About Jennifer Roselle
Ms. Roselle has a wide range of experience representing employers in traditional labor on behalf of public and private sector clients. She also has unique experience negotiating labor peace agreements and preparing labor compliance plans in connection with medical marijuana licensing applications.
She is a frequent lecturer and panelist on cannabis law as it pertains to labor and employment at industry seminars, conferences and events. She is a highly sought-after speaker and articles she has penned, most recently "High Stakes: How Will The Legalization Of Recreational Marijuana In New Jersey Affect The Workplace?" and "The Blunt Truth About Marijuana's Impact on the Workplace" are published in industry magazines. Ms. Roselle also regularly contributes to the firm Cannabis & CBD Law Blog.
Ms. Roselle also counsels employers on employee discipline matters; medical marijuana use in the workplace; managing employee leaves of absence; accommodation requirements under State and Federal disability laws; wage and hour matters; and creation of workplace policies. She regularly provides employee training on prohibited conduct in the workplace and conducts independent investigations into alleged workplace discrimination and harassment.
Tags: Genova Burns LLC • Jennifer Roselle • NJ Cannabis Insider • Cannabis Law