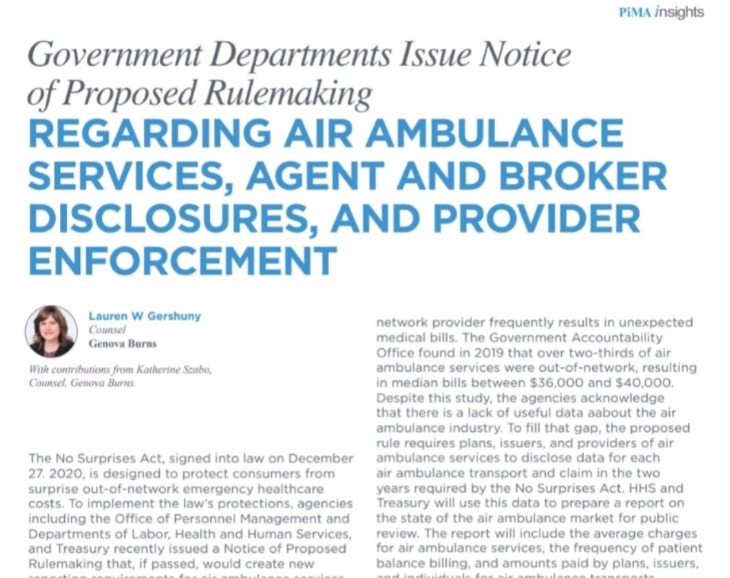 Genova Burns Counsel Lauren W. Gershuny, Esq. recently authored an article published in PIMA Insights Magazine entitled, "Government Departments Issue Notice of Proposed Rule Making Regarding Air Ambulance Services, Agent and Broker Disclosures, and Provider Enforcement".
The No Surprises Act, signed into law December 27, 2020, is designed to protect consumers from surprise out-of-network emergency healthcare costs. To implement the law's protections, agencies including the Office of Personnel Management and Departments of Labor, health and Human Services, and Treasury recently issued a Notice of Proposed Rulemaking, that if passed, would create new reporting requirements for air ambulance services and compensation provided to agents and brokers.
To access the full publication, please click here.
Tags: Genova Burns LLC • Lauren W. Gershuny • PIMA Magazine • Insurance Law