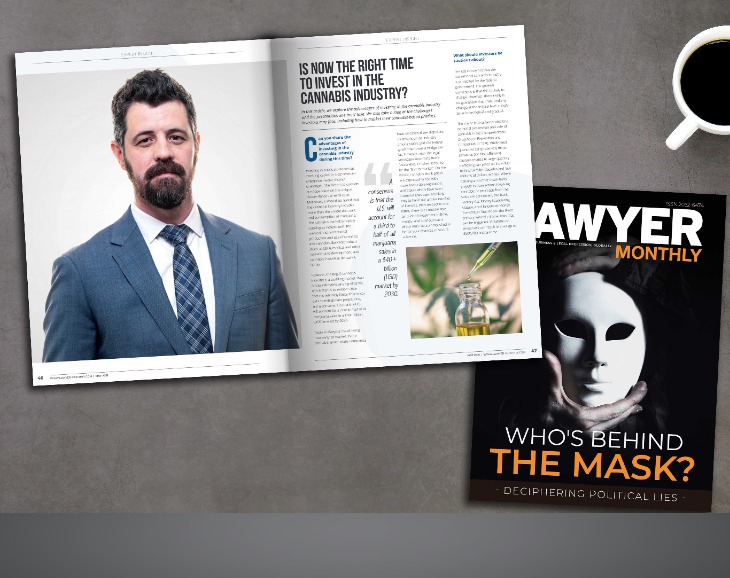 Donald W. Clarke, Counsel in the firm's Cannabis Law and Bankruptcy, Reorganization & Creditors' Rights Practice Groups, was recently featured in an exclusive interview with Lawyer Monthly magazine entitled, "Is Now the Right Time to Invest in the Cannabis Industry?" Mr. Clarke explore the advantages of investing in the cannabis industry, the precautions one must take and the challenges investors may face, including how to market their cannabis-based product.
Can you share the advantages of investing in the cannabis industry during this time?
Investing in public stocks versus investing capital in a commercial enterprise involve distinct challenges. The factors to consider are dependant on the unique circumstances of each case. Moreover, it should be noted that the cannabis industry includes more than the production, sale, and consumption of marijuana. The cannabis market is rapidly evolving to include both the medical and recreational production and use of cannabis and cannabis-derived products (such as CBD), medical and other research and development, and cannabis' industrial derivative, hemp.
However, the (legal) cannabis industry is a budding market. Wall Street estimates vary significantly, which stands to reason since there is relatively limited historical data to extrapolate projections, but a consensus is that the U.S. will account for a third to half of all marijuana sales in a $40+ billion (USD) market by 2030.
To continue reading the full interview, please click here.
Tags: Genova Burns LLC • Donald W. Clarke • Lawyer Monthly • Cannabis Law • CBD • Cannabis