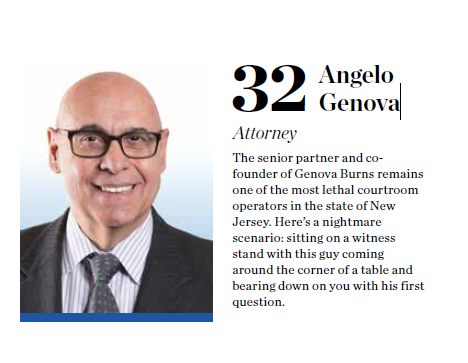 Firm Chairman Angelo J. Genova ranked #32 in PolitickerNJ's Power List for 2016. PolitickerNJ remarked that Mr. Genova "remains one of the most lethal courtroom operators in the state of New Jersey."
Mr. Genova is Senior Partner, Co-Founder and Chairman of the Firm.
For the full Power List, please click here.
Tags: PolitickerNJ • New Jersey • Genova Burns LLC • NJ • Angelo J. Genova • 2016 Power List