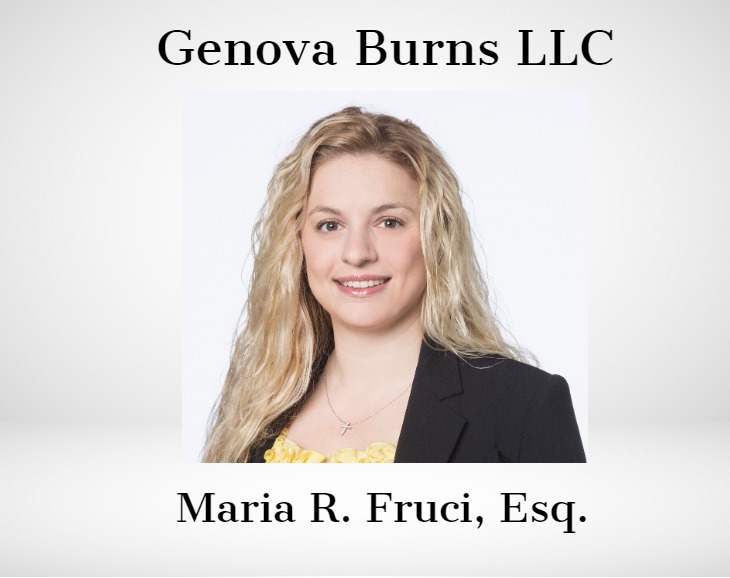 Maria R. Fruci, Esq., Counsel with the firm, will be installed as Trustee of the Essex County Bar Association (ECBA) in May 2022.
Ms. Fruci has been active with the ECBA since she began her law career and in the last ten years, served in various positions of the Young Lawyers' Section including Chair for the 2020-2021 term, and is currently the Young Lawyers' Section Trustee for the 2021-2022 term.
During her time on the executive board of the Young Lawyers' Section, Ms. Fruci worked closely with her fellow board members to provide excellent programming for ECBA members including interesting and relevant CLEs, happy hours to gather members and allow them to network – including specific events for law clerks such as the annual law clerk luncheon, to introduce them to the Bar and all of its great benefits – holiday fundraisers and other fun events like bowling and trivia nights, and of course the very popular casino night.
Genova Burns would like to congratulate Ms. Fruci on her many accomplishments and wish her well in her role as Trustee of the ECBA.
Tags: Genova Burns LLC • Maria R. Fruci • ECBA • Essex County Bar Association • Young Lawyers