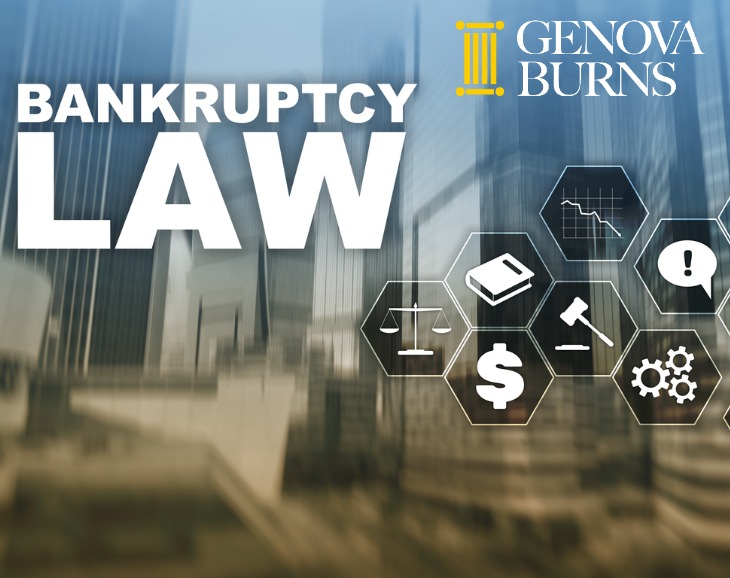 ROI-NJ recently covered Genova Burns' rise to a bankruptcy law powerhouse in their article, "Booming bankruptcy business: Genova Burns, year after starting bankruptcy group, finds itself in middle of biggest case in N.J. history."
The article begins:
"When a controversial bankruptcy case that is delaying the ability of 38,000 people to sue Johnson & Johnson over damages allegedly caused by J&J's baby powder product was transferred from North Carolina to New Jersey last November, the dream team of five law firms representing the claimants needed to add a New Jersey firm to its group to assist in the proceedings.
They chose Genova Burns."
"The selection...was of great significance for one simple fact: The bankruptcy group at Genova Burns was less than a year old at the time.
Daniel Stolz, who came to the firm Jan. 1, 2021, to start and chair the practice group, summed up the selection this way.
"It means that Genova Burns has become one of the prominent bankruptcy law firms in the state of New Jersey, if not in the tri-state area," he said.
It also means Genova Burns is in the middle of one of the most controversial bankruptcy cases in some time."
To access the full article, please click here.
Tags: Genova Burns LLC • Daniel M. Stolz • Bankruptcy, Reorganization & Creditors Rights • ROI-NJ