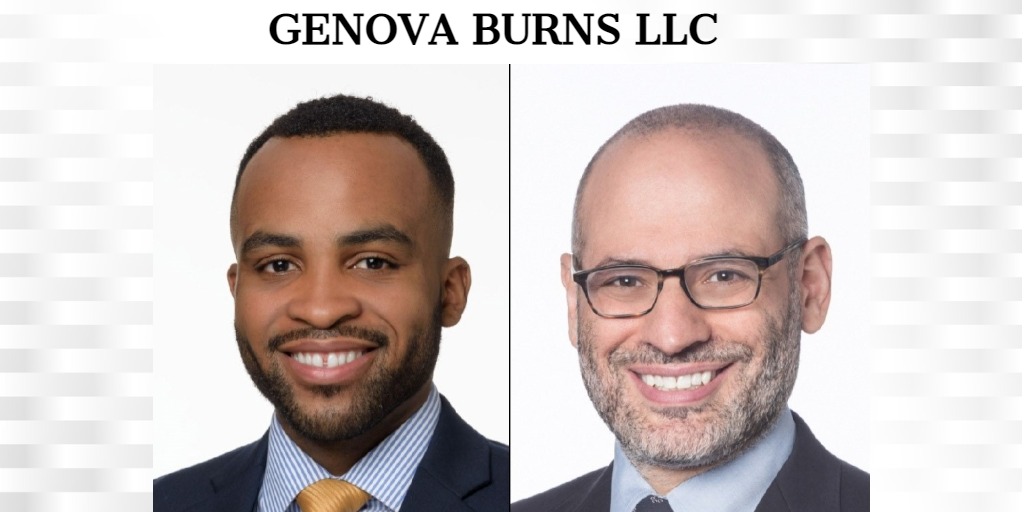 Genova Burns is pleased to announce that firm attorneys Avi D. Kelin, Esq. and Daniel Pierre, Esq. have been accepted into LEAD NJ's class of 2021. Lead New Jersey (LNJ) opens challenging possibilities to a highly select group of Fellows to learn the cutting-edge issues that shape our lives, to link directly with talented leaders who are making improvements around New Jersey, and to lead as a champion of their own most cherished ideas and values. LNJ makes it happen for those unique individuals who are taking charge and leading for the common good in our state: New Jersey's greatest resource is the quality of our leaders.
Mr. Kelin is a Senior Associate and Chair of the firm's Autonomous Vehicle Law Practice. He is also a member of the Corporate Law & Business Transactions, Commercial Real Estate & Redevelopment, Construction Law & Litigation, Corporate Political Activity Law, Criminal Defense, Investigations & Compliance Practice Groups.
Mr. Kelin focuses on the interaction between government and business. He advises businesses, trade associations and individuals on lobbying requirements, campaign-finance law, pay-to-play restrictions, government-ethics rules, and the government-procurement process.
As Chair of the Genova Burns Autonomous Vehicle Law Practice, Mr. Kelin concentrates on the legal issues surrounding the emerging technology of autonomous vehicles. He provides innovative solutions in this fast-growing area to automakers, technology companies, insurance companies, real-estate developers, government entities, and other businesses that depend on transportation and mobility.
Mr. Pierre is an Associate in the firm's Labor Law and Cannabis Law Practice Groups.
Mr. Pierre assists private and public employers in resolving complex matters concerning labor and employment law. He regularly negotiates collective bargaining agreements on behalf of the employer and advises clients on various issues involving disciplinary matters, accommodation requirements, and employee leaves of absence. Mr. Pierre also represents private employers in enforcement proceedings initiated by the New Jersey Department of Labor related to workers misclassification audits and alleged wage and hour violations.
In addition, Mr. Pierre also assists clients in the cannabis industry. He regularly reviews federal and state laws to ensure regulatory compliance for existing cannabis businesses and entrepreneurs seeking to enter the emerging industry. He has counseled clients on their licensing concerns and labeling requirements for cannabis products.
Tags: Genova Burns LLC • Avi D. Kelin • Daniel Pierre • LEAD NJ