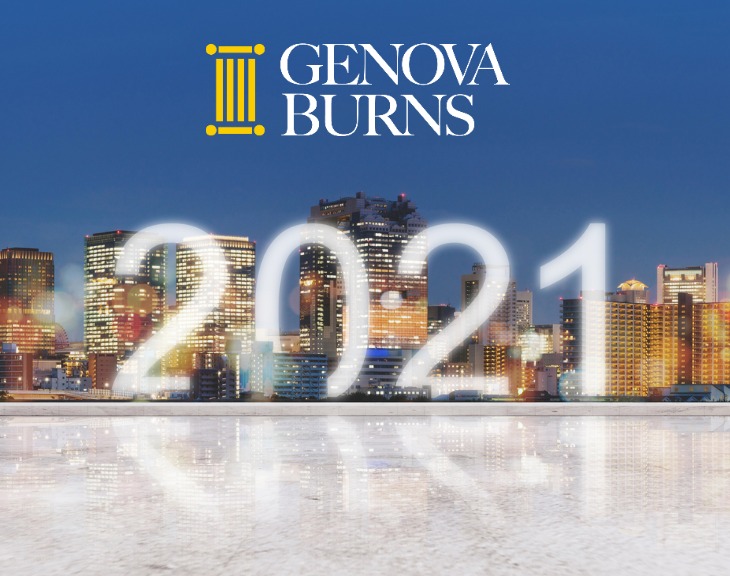 Jennifer Mazawey, Esq., Partner and Commercial Real Estate & Redevelopment Practice member, was interviewed by ROI NJ for their recent article "Real Estate Predictions 2021: Service Providers". Ms Mazawey commented:
"Since COVID-19 turned much of the commercial real estate industry on its head in 2020, some sectors of the industry will experience a reset in 2021. However, we will see growth and change in other segments of the CRE industry. With the new cannabis legislation now in place, we will see significant activity by municipalities to prepare their communities for adult use cannabis (or to ensure that their zoning is in place to prohibit it). Would-be licensees in the cannabis space will be hard at work securing properties so they can demonstrate site control. This will result in continued growth for the industrial market and will be a bright spot for the retail market as well."
To read the full article, please click here.
ABOUT JENNIFER MAZAWEY
Ms. Mazawey is a Partner at Genova Burns and serves as counsel for a number of significant commercial development projects. Ms. Mazawey's impact on the real estate industry is multifaceted, touching on industry, firm, and community. Not only is she a leader in her profession, but an example and an advocate for women seeking to follow in her footsteps. Ms. Mazawey also contributes significantly to the community at large.
Throughout her career, Ms. Mazawey has shown the drive and perseverance needed to have long-lasting impact in the profession. She rapidly ascended in the commercial real estate industry, even though it is traditionally dominated by men, to become one of the premier commercial real estate attorneys – not just women attorneys – in New Jersey. With her team, Ms. Mazawey represents a multitude of developers in all industries, including warehouse, multi-family mixed use, office and retail, to help them achieve their development goals. She provides counseling on all aspects of the development process and works with clients from concept to completion.
Tags: Genova Burns LLC • Jennifer Mazawey • Real Esate • ROI NJ • COVID-19 • CRE