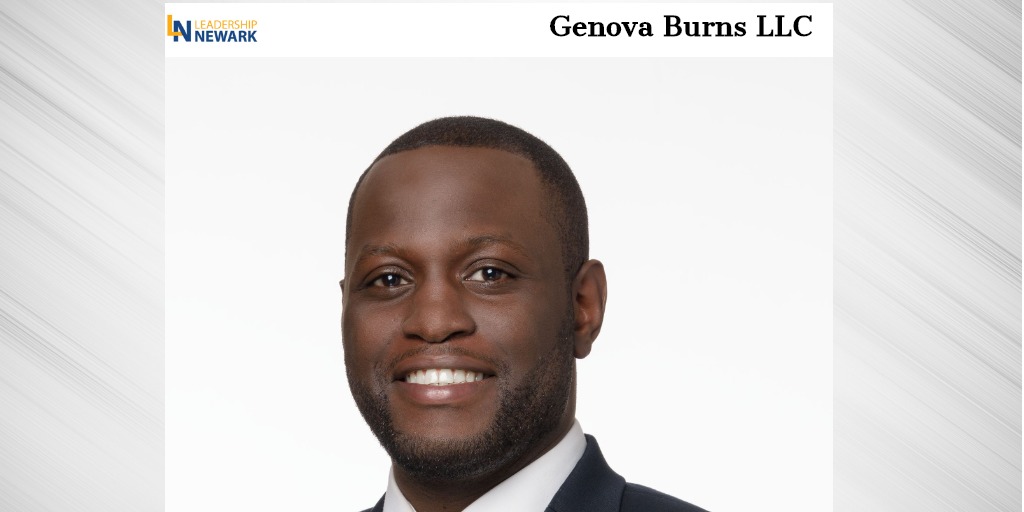 Genova Burns LLC is pleased to announce that Associate Mohamed Barry has been accepted into this year's class of Leadership Newark's Public Policy Fellows. Every other year, Leadership Newark welcomes an incoming group of civic minded professionals into their Public Policy Fellowship aiming to build a stronger civic and business community.
Mr. Barry, the 5th Genova Burns Alum to participate, is part of the competitively selected participants who will work together to identify and address challenges faced by the greater Newark community. He, along with the other participants will challenge the status quo, identify and formulate solutions and suggest fresh, new approaches to problem solving. This leads to new policy formation and implementation as well as evaluation where appropriate.
Leadership Newark and its vision hold great importance to Mr. Barry. "I've worked, went to school, and lived in Newark since 2012, and think it is a great city with tremendous potential that is often overlooked, largely due to an unfair stigma associated with it," says Barry. He recalls many times where he's had to address that stigma saying, "I can't count the amount of times I've told someone I live in Newark and they give me "that look", which is cancelled out by the amount of times I've invited someone into Newark and they end up leaving with a completely different impression of the City". Newark is a diverse city that has an international airport, one of the largest ports in the nation, two major train lines that run in out of NY, federal and state court houses that make import decisions, large corporations, universities, public and private sector entities. "Like many major cities, Newark has its challenges. Leadership Newark, has a demonstrated history of making positive change in Newark, and I am looking forward to making a small contribution to make the City better," says Barry.
Mr. Barry hopes that the collaboration of like- minded individuals will have a positive impact on the City. The public policy fellowship offers participants a platform to work on real issues facing Newark. Barry says "You can tell that there is a strong bond and camaraderie among former fellows. I'll also have an opportunity to network and make new connections with great people. " You can access this announcement on Patch.com and Newark Regional Business Partnership.
About Leadership Newark
Leadership Newark's mission is to be a catalyst to engage, empower, connect and improve the network of community and civic leaders as they each commit to build, strengthen, and serve for the common good. Leadership Newark will develop the skills and knowledge of a diverse network of established and emerging leaders who will collectively and individually enhance and strengthen the vibrancy and future growth of the greater Newark region.
About Genova Burns LLC
Founded over 30 years ago, Genova Burns works with companies, individuals, and business interests regionally, nationally and internationally on matters in New Jersey and the Northeast Corridor between New York and Washington D.C. The Firm provides a comprehensive offering of exceptional legal services complemented by the responsiveness, resources and collective expertise often found at larger firms, all while serving clients in a personal, relationship-focused manner.
The Firm's offices are strategically located across the region to meet and surpass clients' needs. The attorneys embody the Firm's long-term vision to have a law firm that provides unparalleled legal services to companies and individuals while being an active part of the business, political and philanthropic community at the state and local level. The Firm's best resource is its people. Over the course of the past year alone, more than a dozen of Genova Burns' attorneys, and the Firm as a whole, were recognized with more than 25 awards for their commitment to the legal profession and for service to the community. For more information, call 973-533-0777 or visit www.genovaburns.com.
Tags: Genova Burns LLC • Leadership Newark • Mohamed Barry • Newark