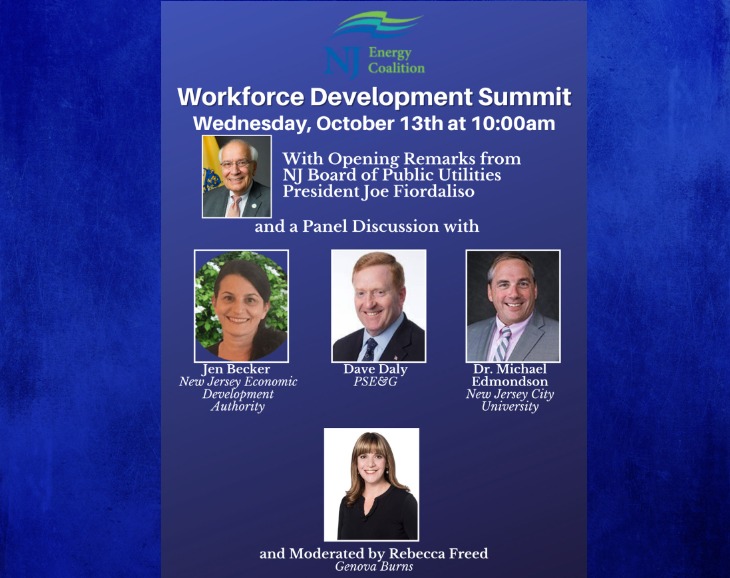 Firm Partner Rebecca Moll Freed, Esq. has been invited to moderate the New Jersey Energy Coalition Workforce Development Summit which will take place on Wednesday, October 13th.
Ms. Freed will moderate a panel of experts including New Jersey Board of Public Utilities President Joe Fiordaliso, who will give opening remarks, followed by a panel discussion with Jen Becker (Managing Director, Wind Institute Development – NJEDA), Dave Daly (Executive Advisor – PSE&G), and Dr. Michael Edmondson (Dean, Professional Education and Lifelong Learning; Dean, College of Professional Studies – New Jersey City University).
The COVID-19 pandemic has called attention to society's growing dependence on the success of essential workers within the energy and utility sectors and the increasing need for workforce development and training to meet energy and storage requirements. Ms. Freed's panel will not only focus on past initiatives that have addressed workforce development within these industries, but will also focus on the future of workforce development and training in the energy sector.
Please click here to register.
Tags: Genova Burns LLC • Energy Law • Energy and Regulated Utilities • Rebecca Moll Freed • New Jersey Energy Coalition