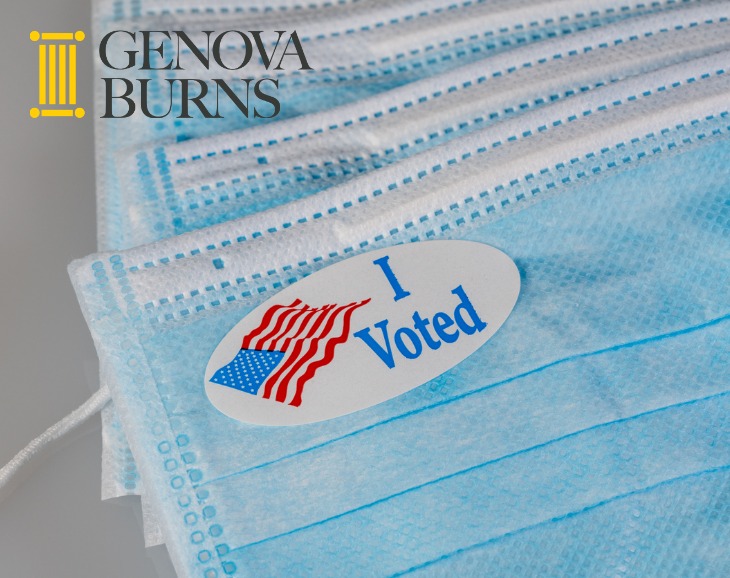 Angelo J. Genova, Firm Chairman & Managing Partner, will participate as a panelist for the upcoming "Election Law in 2020 - Open and Free Elections in the COVID-19" New Jersey State Bar Association webcast on October 15.
The November 2020 election, less than 90 days away, will be a game-changer, no matter the outcomes. The President and all 435 members of Congress are up for reelection, as are 17 state and territorial governors. Also, 35 Senate seats are up for grabs. We will hold the election in the shadow of a pandemic and a primary season plagued by problems. Some think we should postpone the November election because of COVID, but elections went forward in 1918, at the height of the Spanish flu. Democracy cannot be postponed or delayed. That which sustains our Republic, open and free elections, untethered from the political interference, must proceed.
So, there is no better time to attend a program on election law. Even if you do not practice election law, attendees will get a fascinating look "inside the voting booth" about how elections work and how Election Boards and County Clerks address voter registration problems, issues at the polls, and complications with mail-in ballots. Mr. Genova and his co-panelists of seasoned election lawyers will discuss how Boards of Elections handle recounts, petitions, and challenges. They will also review relevant developments and case law.
For more information and to register, please click here.
This program has been approved by the Board on Continuing Legal Education of the Supreme Court of New Jersey for 4.5 hours of total CLE credit. Of these, 1.0 qualify as hours of credit for ethics/professionalism.
Tags: Genova Burns LLC • Angelo J. Genova • CLE • Election Law • COVID-19 • Coronavirus • NJSBA