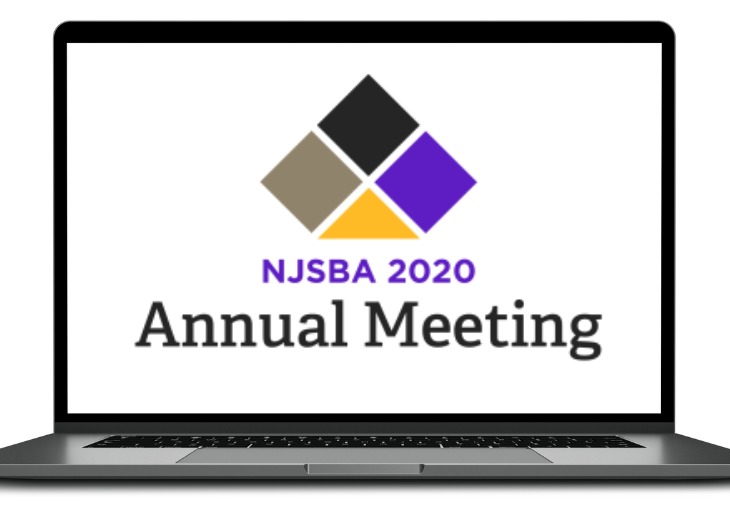 Firm Partner Rajiv D. Parikh, Esq. will participate on the "Presidential Powers During Times of Crisis" panel for the Presidential initiative Track at the NJSBA 2020 Virtual Annual Meeting and Convention this Wednesday, May 13th. Mr. Parikh will join judges, lawyers and Constitutional Law experts as they explore the evolving scope of presidential powers during the Trump presidency through the lens of impeachment, the Coronavirus and other additional current events.
Counsel Lawrence Bluestone, Esq. will moderate "The Zone of Appellate Jurisdiction vs. Trial Court Jurisdiction during an Appeal" panel for the Civil Litigation Track also on Wednesday, May 13th.
When and how can you bring your case to the Appellate Division or Supreme Court? Mr. Bluestone's panel will review the ordinary and unusual situations in various areas of law, including civil, criminal, family and administrative appeals. Issues to be discussed will include finality and exhaustion of remedies, special rules involving appeals from criminal and family court orders, the process for obtaining a stay of a trial court decision, the power of the trial court or agency to act after an appeal is filed, remand orders and other ways the appellate court can send matters back to the trial court or agency, and interlocutory review.
Please click here for more information and to register.
ABOUT THE ATTORNEYS
Mr. Parikh has been recognized as a new leader of the New Jersey bar, and is a highly acclaimed litigator, crisis manager and counselor. He is a Partner at the firm and Chair of several Practice and Industry Groups at Genova Burns LLC. Mr. Parikh recently served as part of Governor Phil Murphy's trade delegation to India in September 2019, was transition counsel to the Governor and has worked closely with the Governor and his senior team on issues of statewide importance. Mr. Parikh has tried a number of cases to verdict on a myriad of issues throughout the region, including high stakes litigation related to public financing, procurement, civil rights, and construction. He also has handled a variety of issues involving complex technological questions, including data protection, spoliation of electronic evidence and peer to peer network matters.
Mr. Bluestone focuses his practice on complex commercial litigation and appellate law matters on behalf of public and private sector clients, primarily focusing on management of multi-million dollar companies and business disputes. His accomplishments at Genova Burns have included litigating and managing leasing disputes on behalf of a national retail pharmacy company, obtaining Yellowstone injunctions on behalf of tenant clients and litigating complex commercial matters in state and federal courts.
Tags: Lawrence Bluestone • NJSBA • Complex Commercial Litigation • Genova Burns LLC