Eugene T. Paolino Moderator at Jersey City Summit for Real Estate Investment
October 19, 2015 | By: Eugene T. Paolino, Esq.
On October 15, firm Partner Eugene T. Paolino moderated a panel of esteemed Directors, Presidents and a CEO of regional building, technology and strategic development companies at the Jersey City Summit for Real Estate Investment. The discussion moderated by Mr. Paolino focused on emerging neighborhoods in Jersey City.
Mr. Paolino, a Jersey City native, has played a critical role in some of Jersey City's most iconic and significant real estate projects along New Jersey's Hudson River "Gold Coast."
The Jersey City Summit, presented as a review of opportunities for real principals, investors, owners, operators and developers, featured remarks from Jersey City government officials and discussions on multifamily, retail and business developments by leaders in the region.
Eugene T. Paolino is a member of the Commercial Real Estate & Redevelopment, Education Law, Business Law & Commercial Transactions and Complex Commercial Litigation Practice Groups.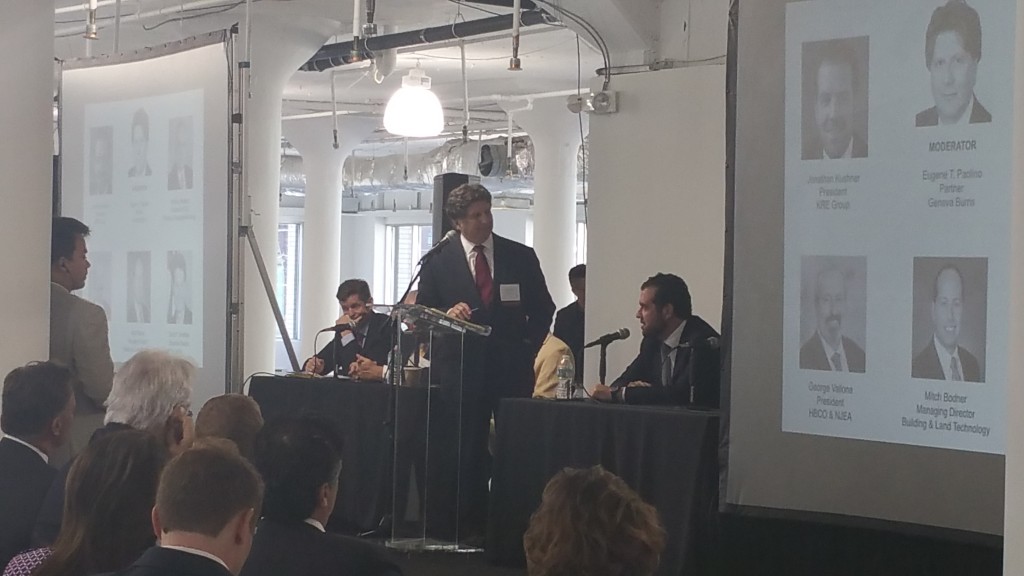 Tags: Jersey City • real estate • Genova Burns • Moderator • Eugene T. Paolino • Redevelopment • Jersey City Summit • Investment • Emerging Neighborhoods