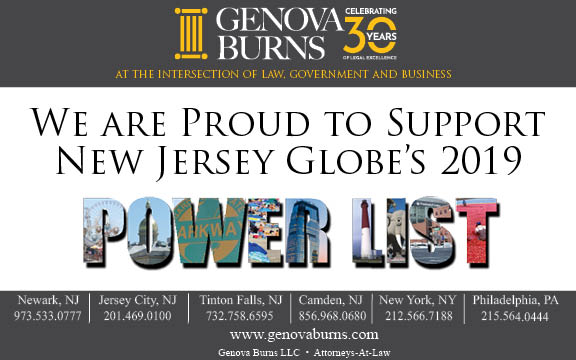 Genova Burns is pleased to announce that firm Chairman Angelo J. Genova, Esq. and Partner Rajiv D. Parikh, Esq. have been named to New Jersey Globe's 2019 Power List, which "identifies New Jersey's 100 most politically powerful personalities."
The firm congratulates Mr. Genova, Mr. Parikh and all the accomplished individuals who received this honor.
For the full New Jersey Globe Power list for 2019, please click here.
Tags: Genova Burns LLC • Angelo J. Genova • Rajiv D. Parikh • New Jersey Globe • Power List