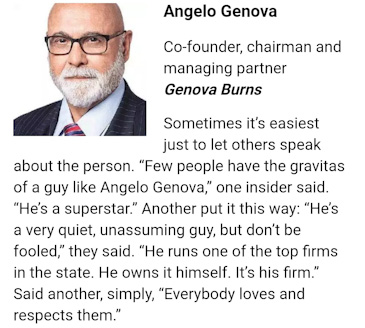 Firm Chairman, Managing Partner and Co-Founder Angelo J. Genova has been named as one of the state's top ten lawyers in ROI-NJ Magazine's Influencers Power List for 2019.
The article notes that sometimes it's easiest just to let others speak about the person. Comments from insiders include: "Few people have the gravitas of a guy like Angelo Genova." "He's a superstar." "He's a very quiet, unassuming guy, but don't be fooled." "He runs one of the top firms in the state. He owns it himself. It's his firm." "Everybody loves and respects them."
To read the full article, please click here.
Tags: Angelo J. Genova • ROI-NJ • 2019 Influencers List