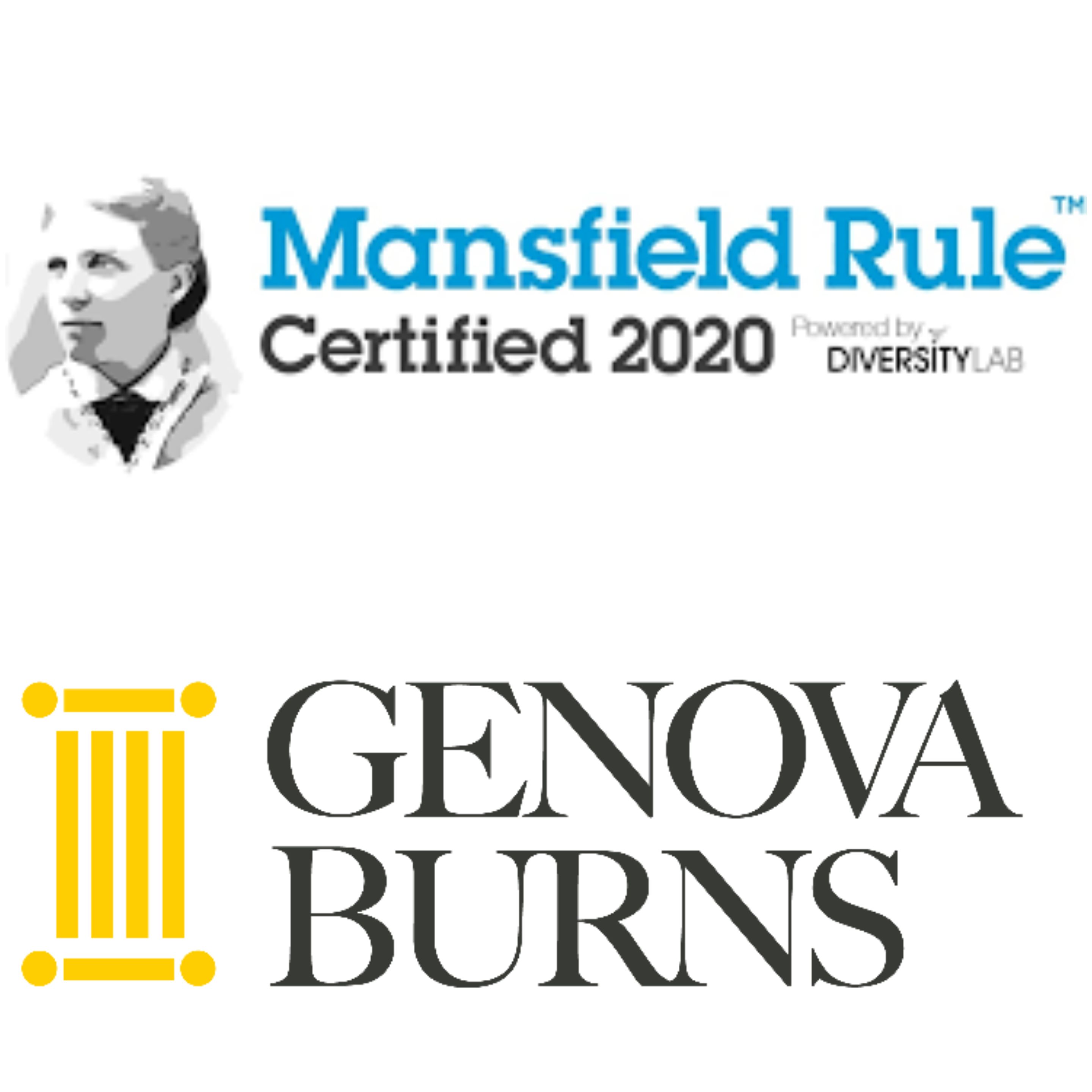 SAN FRANCISCO (September 14, 2021) – Diversity Lab announced today that 118 leading law firms have achieved Mansfield Rule 4.0 Certification. The certified firms have completed a rigorous 12-month collaboration with Diversity Lab with built-in measurement, transparency and accountability. Through their participation, they have demonstrated an unwavering commitment to diversity, equity and inclusion and are making meaningful progress on diversifying law firm leadership.
The goal of the Mansfield Rule is to boost the representation of historically underrepresented lawyers in law firm leadership by broadening the pool of candidates considered for these opportunities. The Mansfield Rule Certification measures whether law firms have affirmatively considered at least 30 percent women, underrepresented racial/ethnic groups, LGBTQ+ lawyers and lawyers with disabilities for leadership and governance roles, equity partner promotions, formal client pitch opportunities, and senior lateral positions. Mansfield Certification Plus status indicates that, in addition to meeting or exceeding the baseline certification requirements, the firms have successfully reached at least 30 percent underrepresented lawyer representation in a notable number of their current leadership roles.
"We are thrilled to celebrate these firms that have worked so tirelessly to implement the Mansfield Rule principles and create inclusive workplaces where every lawyer has the ability to thrive and the opportunity to lead," said Natalia Marulanda, Mansfield Rule Director at Diversity Lab. "Despite the ongoing challenges of the pandemic, the Mansfield Rule certified firms have not deviated from their goal of ensuring that law firm leadership reflects the rich diversity of the profession. We are enormously proud to work with such a committed group of firms."
Diversity Lab also announced today that more than 70 law firms will participate in the second iteration of the Midsize Mansfield Rule, which will launch on September 15, 2021. Genova Burns LLC and the other firms will join the original 25+ law firms that began piloting the Midsize Mansfield Rule in 2020. The Midsize Mansfield certification process, modeled after the version for larger firms, has been fine-tuned to boost diversity in leadership for firms with smaller lawyer populations, single office locations, and leaner firm leadership structures. The certification period for the Midsize version is 18 months (September 15, 2021 to March 14, 2023) to provide sufficient time for the participating firms to take action on hiring, promotion, and leadership transition activities.
Similar to the larger law firm version, firms that successfully complete the Midsize Mansfield Rule criteria will be designated as "Mansfield Certified" and will have the opportunity to send their historically underrepresented partners to the Mansfield Rule Client Forums in 2023 to build relationships with and learn from Diversity Lab's in-house counsel collaborators. To date, more than 80 legal departments have contributed to or hosted Client Forums, including Google, ExxonMobil, Verizon, CBS, MassMutual, Pfizer, Facebook, Gap, Salesforce, Twitter, Uber, Starbucks, American Express, Ford Motor Co., and Target. "Farella Braun + Martel has a deep commitment to ensuring inclusive, equitable work environments and to growing greater diversity in the legal pipeline.
"Genova Burns believes that diversity and inclusion are essential to delivering unparalleled service on every level, and our firm reflects that with a composition of attorneys and staff from multi-faceted backgrounds," says Firm Chairman & Managing Partner Angelo J. Genova, Esq.
Firm Diversity, Equity & Inclusion Commitee Co-Chair Harris S. Freier, Esq. feels strongly about the initiative at Genova Burns. "We are dedicated to ensuring that we maintain a diverse workforce, and help the legal industry improve its promotion of the best lawyers from a wide range of backgrounds are enthused to announce that we have joined the Midsized Mansfield cohort, which is an integral part of our commitment to an active and meaningful DE & I initiative," added Freier.
About Diversity Lab
Diversity Lab is an incubator for innovative ideas and solutions that boost diversity and inclusion in law. Experimental ideas are created through our Hackathons and piloted in collaboration with more than 150 top law firms and legal departments across the country. Diversity Lab leverages data, behavioral science, design thinking, and technology to further develop and test new ideas and research, measure the results, and share the lessons learned. For more information, visit www.diversitylab.com.
Founded over 30 years ago, Genova Burns works with companies, individuals, and business interests regionally, nationally and internationally on matters in New Jersey and the Northeast Corridor between New York and Washington D.C. The Firm provides a comprehensive offering of exceptional legal services complemented by the responsiveness, resources and collective expertise often found at larger firms, all while serving clients in a personal, relationship-focused manner. Genova Burns' best resource is its people.
Tags: Diversity • Midsize Mansfield Rule • DE&I • Genova Burns LLC