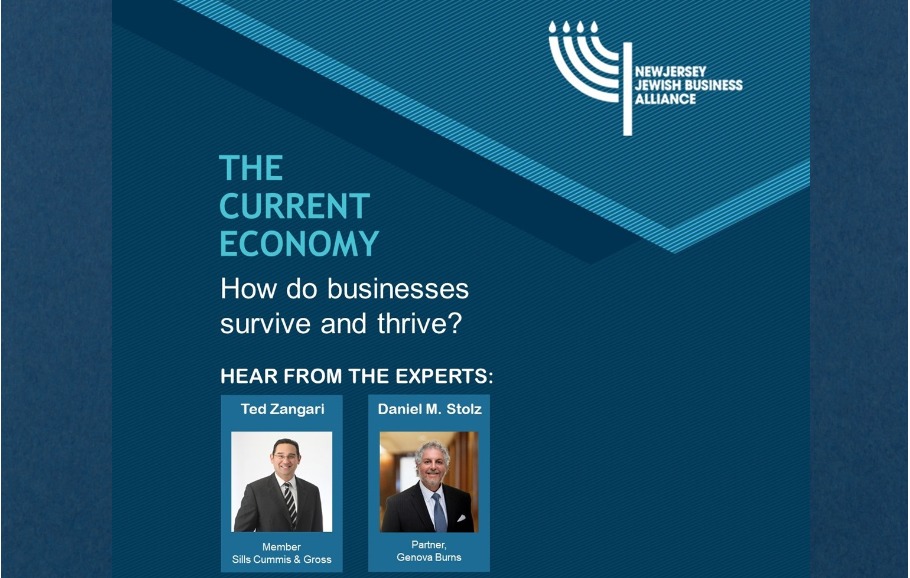 Genova Burns' Partner Daniel M. Stolz, Esq. will be a featured speaker at the upcoming North Jersey Jewish Business Alliance's "The Current Economy: How Do Businesses Survive and Thrive?" event on March 1st.
Based upon his 40+ years as an insolvency attorney, Mr. Stolz will share his views on what causes businesses to fail, how they can survive financial difficulties and what he sees in the current and future economic climate for business.
The North Jersey Jewish Business Alliance (NJJBA) was "built upon the foundation of belief in forward-thinking and the passion of supporting others. Established in 2015, NJJBA emerged out of the pursuit to connect and the desire to advocate for the Jewish Business owner. Business challenges constantly emerge, to properly problem solve requires the willingness to take risks, see things from an alternate perspective, and have a solid support system."
For more information and to register for the March 1st event, which will take place in the Skyroom at Saint Peter's University in Jersey City, please click here.
To learn more about NJJBA itself, please click here.
Tags: Genova Burns LLC • Daniel M. Stolz • North Jersey Jewish Business Alliance • business law • Bankruptcy, Reorganization & Creditors Rights