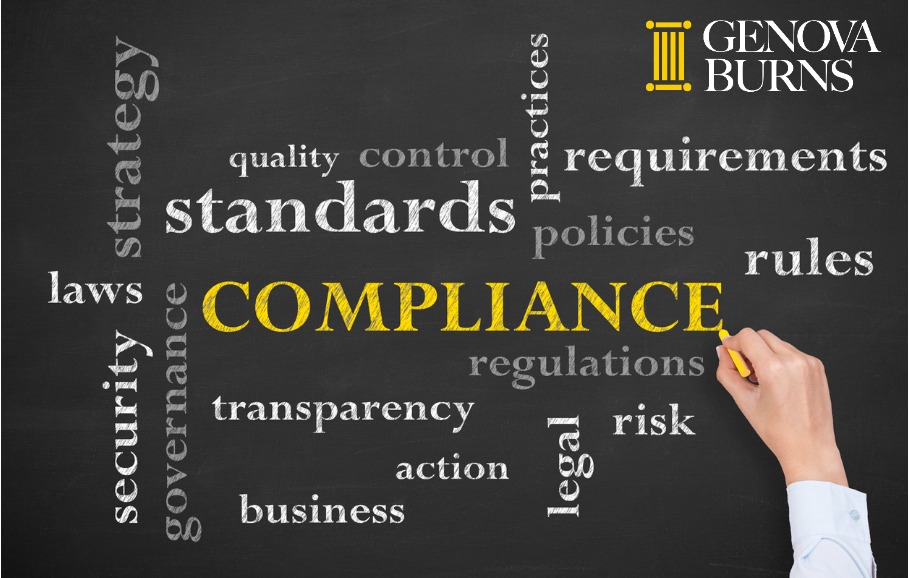 Genova Burns Partner Rebecca Moll Freed, Esq. and Associate Emily K. Montagna, Esq. will present a National Business Institute (NBI) program entitled "Corporate Political and Charitable Activity: Attorney's Guide". This program, which focuses on implementing effective compliance policies, will be held on January 18, 2023 and the recording will be accessible by February 01, 2023 as an OnDemand video. The National Business Institute is "the leading CLE resource for US attorneys since 1983".
Program Description
A business engaging in philanthropy and the political life of its community is a double-edged sword. In the best case scenario, it strengthens both the company and the community. Realistically, it creates a plethora of legal complications and compliance risks. Are you up to date on the latest rules? Do you have the know-how to steer clear of the gray areas? This legal course provides an exploration of the legal limits of corporate political activity and business philanthropy. Take your skills to the next level - register today!
Review key regulations governing corporate political activity.
Discover the basics of political action committees (PACs).
Examine best practices for creating a corporate compliance program.
Uncover general rules on gifts.
Explore the best ways of structuring a company's charitable activities.
Weigh key tax choices that will allow the client company to accomplish its goals and make the best use of tax deductions.
I. Political Activity: Compliance Tips and Legal Risks
Presented by Rebecca Moll Freed, Esq.
Rules and Regulations Concerning Corporate Political Activity
PACs, Super PACs, etc.
Corporate Governance
Impact on Nonprofits
Creating and Implementing a Compliance Program: Key Steps to Take and Pitfalls to Avoid
Issues With Gifts, Services, and Entertainment
Pay-to-Play Laws: What You Need to Know
Charitable Activities: Compliance, Transparency, Tax Issues
II. Charitable Activities: Compliance, Transparency, Tax Issues
Presented by Emily K. Montagna, Esq.
Methods of Incorporating Philanthropy into the Business Structure
Tax Choices, Deductions, and Reporting
Direct Corporate Giving
Company Foundation Grants
Donor-Advised Funds
Self-Dealing Rules and Compliance Tips
For more information and to register, please click here.
Tags: Genova Burns LLC • Rebecca Moll Freed • Emily K. Montagna • NBI • National Business Institute • PACs • Super PAC • Charitable Giving • Corporate Political Activity • Non-Profits • Compliance • Tax • Corporate Political Activity Compliance