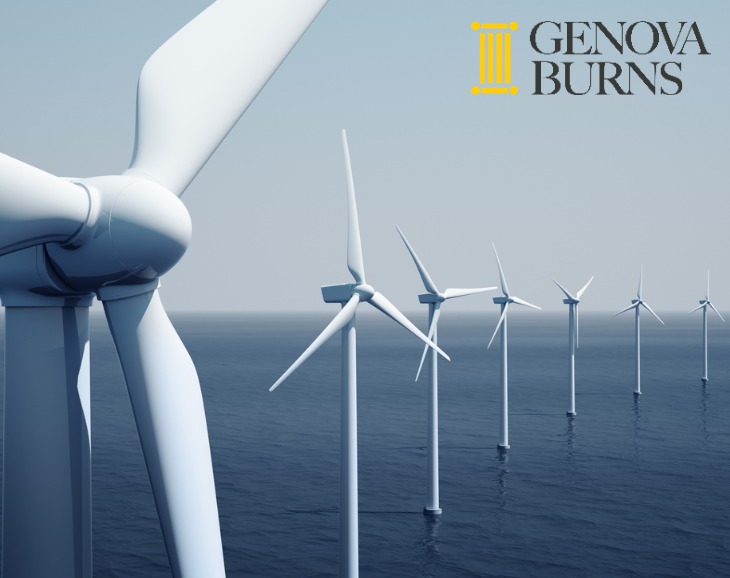 Firm Counsel Kenneth J. Sheehan, Esq. will moderate New Jersey Alliance for Action's 'Harnessing Ocean Wind: Bringing Power On Shore And Into The Grid' Panel on Thursday, August 4, 2022.
Attendees can expect to hear how New Jersey is poised to be the epicenter of offshore wind development along the East Coast. Each of the new phases can add billions of dollars to our economy. There will be opportunities to construct, transport and maintain that incredible development.
To register for this event, please click here.
About The New Jersey Alliance for Action
"The New Jersey Alliance for Action, founded in 1974, is a non-partisan and non-profit association representing thousands of business, labor, government, utility, education, professional and other New Jersey leaders. Our mission is to improve New Jersey's economy through the promotion of environmentally friendly capital construction and infrastructure investment."
About Kenneth J. Sheehan, Esq.
Kenneth J. Sheehan, Counsel in the Firm's Newark Office, brings significant experience in both the public and private sectors, with a broad and deep knowledge of the legal and policy foundations of both the regulated utility industry as well as the new Green Energy economy. Having served in significant roles at the New Jersey Board of Public Utilities, as well as with the New Jersey Office of the Attorney General and the New York Department of Public Service, Ken's experience covers the legislative, regulatory, and litigation elements of energy, water, telecommunications, clean energy, and solid waste. Ken has successfully brought and defended matters before State and federal regulatory agencies as well as the New Jersey Courts, including trial level, appellate level, and New Jersey Supreme Court, as well as before numerous federal Circuit Courts and an amicus brief before the Supreme Court of the United States.
Event Location:
Forsgate Country Club
375 Forsgate Dr.
Monroe Township, NJ 08831
Speakers:
Tags: Energy Law • Kenneth J. Sheehan, Esq. • New Jersey Alliance for Action • Offshore Wind • Genova Burns LLC • Energy & Utility Law • Energy & Regulated Utilities • New Jersey