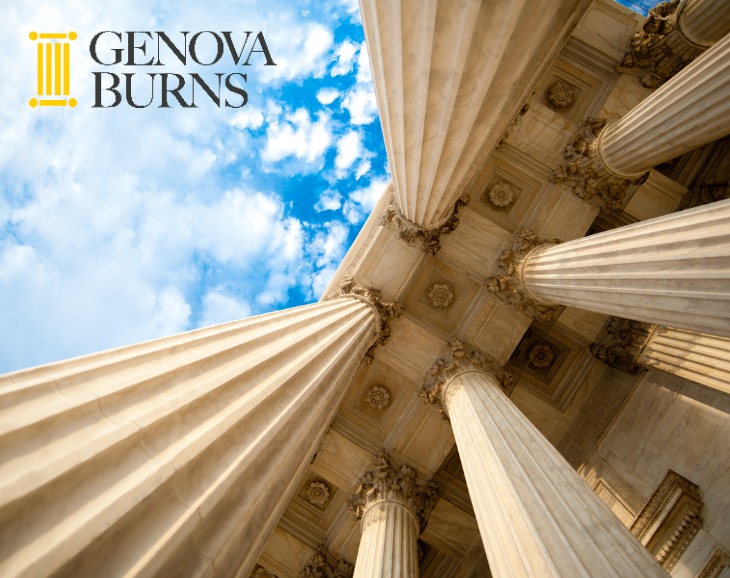 Daniel M. Stolz, Esq., firm Partner and Bankruptcy, Reorganization & Creditors' Rights specialist, will participate as a panelist at the upcoming New Jersey Institute for Continuing Legal Education's Multicounty Litigation (MCL) - Mass Tort 2022 program.
At this year's MCL seminar, Mr. Stolz will join an esteemed panel of judges and leading practitioners to review some of the most recent developments and address the ins and outs of handling multicounty and multi district litigation cases in New Jersey State and Federal Court.
Mr. Stolz's presentation will focus on the "Texas Two Step" being utilized in the LTL case and its impact on mass tort litigation.
For more information and to register, please click here.
About the Attorney
Mr. Stolz is a bankruptcy lawyer of national prominence and has been involved in a multitude of large Chapter 11 cases throughout the country. Mr. Stolz is a frequent speaker on a wide array of Bankruptcy topics and has written numerous articles on bankruptcy issues. Mr. Stolz has been frequently quoted in many national publications, including the New York Times, The Wall Street Journal, Forbes Magazine, The Star Ledger, the Bergen Record, Law 360 and the New Jersey Law Journal. Mr. Stolz has appeared on Bill Kurtis' Investigative Reports program on the A&E Network.
Mr. Stolz is a past chair of the Bankruptcy Law Section of the New Jersey Bar Association and currently serves as Communications Director of the Bankruptcy Law Section. He has served as editor of the Journal published by the Bankruptcy Law Section and has coordinated educational programs for the Bankruptcy Law Section through the New Jersey Institute of Continuing Legal Education. Mr. Stolz was one of the attorneys responsible for creating the Bankruptcy Bench Bar Conference, held every year for the Bankruptcy Bench and Bar in New Jersey. In addition, he was one of the original Trustees of the New Jersey Bankruptcy Foundation.
Tags: Genova Burns LLC • Daniel M. Stolz • Bankruptcy, Reorganization & Creditors Rights • LTL Case • Mass Tort • NJSBA • NJICLE • Texas Two Step