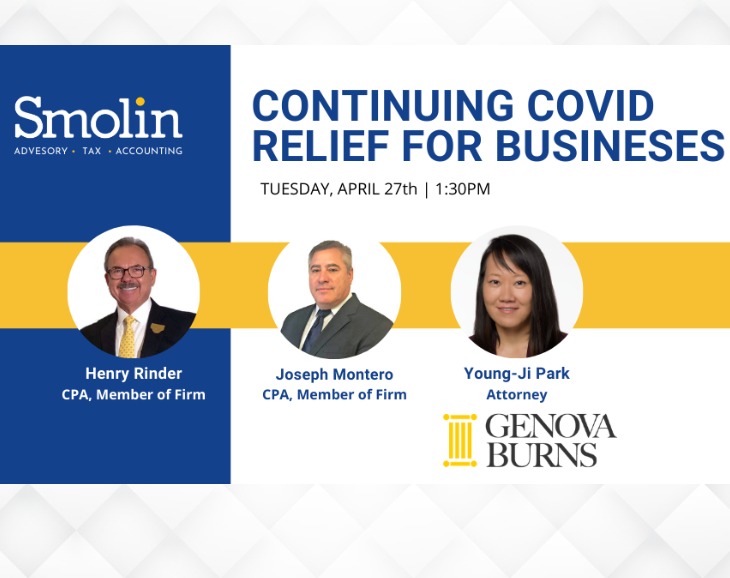 Firm Counsel Young-Ji Park will serve as a panelist at "COVID Federal Relief for Business: PPP and EIDL Loans, SVOG & ERC" webcast for webinar series host Smolin on April 27th.
While vaccines are rolling out and states are lifting restrictions, businesses across the nation are still feeling COVID's impact. The good news is there's still plenty of government funding and tax credits available to help.
Webinar topics to include:
How to qualify for PPP and EIDL loans that are still available
How do you get the PPP loan forgiven
Who qualifies for Shuttered Venue Operators Grants (SVOG)
Employee Retention Credit (ERC): interaction with PPP, rules for 2020 and 2021
To access a full recording and transcription of the seminar, please click here.
Tags: Genova Burns LLC • Young-Ji Park • COVID-19 • PPP