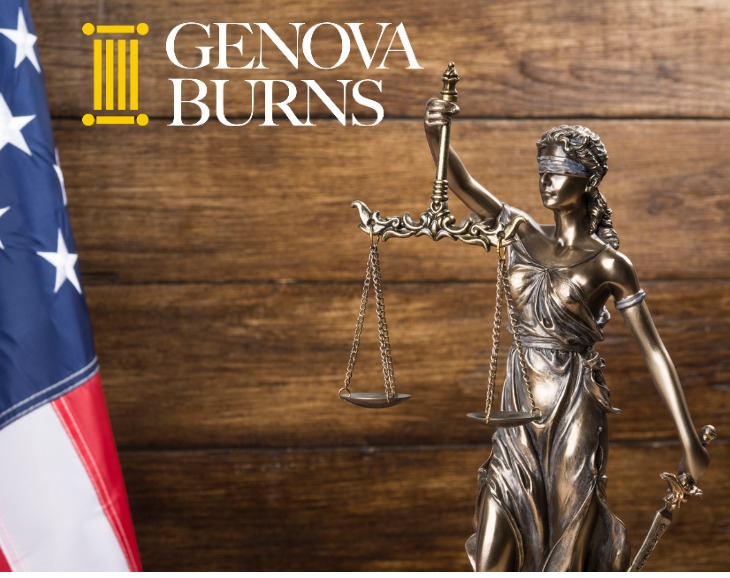 Partner Rajiv D. Parikh, Esq. will participate in a webcast entitled "Presidential Powers in the 21st Century and Beyond" for the New Jersey State Bar Association on December 2. For more information, please see below and click here to register.
About the Program
The last four years have been a case study in the exercise of presidential powers. President Trump has drawn attention and, often, criticism in his exercise of the vast powers of the Chief Executive. While past presidents have frequently tested the limits of their powers—and of the Constitution—on national security, war powers, and the Executive branch response to legislative oversight, President Trump seemed to push against those limits even harder. For example, he has suggested that he may be able to pardon himself.
To quote The Atlantic, "privileges, once established, tend to persist… Abraham Lincoln claimed vast powers during the Civil War, including allowing detaining prisoners without appearing before a judge. Teddy Roosevelt consolidated federal power. A common conservative argument pins the most dangerous expansion on Franklin Roosevelt's New Deal, and World War II only expanded the president's ambit. Several years ago, the historian Robert Dallek suggested that John F. Kennedy had begun a new era. Liberals point to George W. Bush's vast assertions of power after 9/11; conservatives point to a variety of moves by Barack Obama, often focusing on his own military moves overseas. Libertarians, civil and otherwise, shake their heads in despair and say both groups are right."
America's governors have also been exercising authority as leaders of the Executive Branch, using executive orders to manage the corona virus that, some say, have gone too far.
The 2020 presidential election is in the history books and Joe Biden will be our next president. What have we learned over the last four years about executive powers and what can we expect in the future? How will that exercise impact our rights and the rights of our clients?
Join CNN legal analyst and experienced prosecutor and trial lawyer Elie Honig as he moderates a panel of noted judges, lawyers and Constitutional Law experts to explore the evolving scope of presidential powers during and after the Trump presidency and what to expect in the next four years.
Topics to Include
Pardons – lame-duck presidents tend to issue pardons. Can a president pardon himself
As the Biden Transition Team gears up, what structural and Constitutional challenges to President Trump's exercise of power can we expect? Which will persist and which will be overturned?
Should Congress and State Legislatures act to curtail the limits of executive powers?
Many of the limits on executive power are more a matter of convention than of codified law – should that change?
More specifically, how will certain cabinet-level positions change? For example, is it proper for the President to have his Attorney General act as his own personal counsel?
How long can emergency powers be used by presidents and governors before they push the outer limits of what is acceptable?
Tags: Genova Burns LLC • Rajiv D. Parikh • Election Law • Presidential Election • NJSBA • ICLE