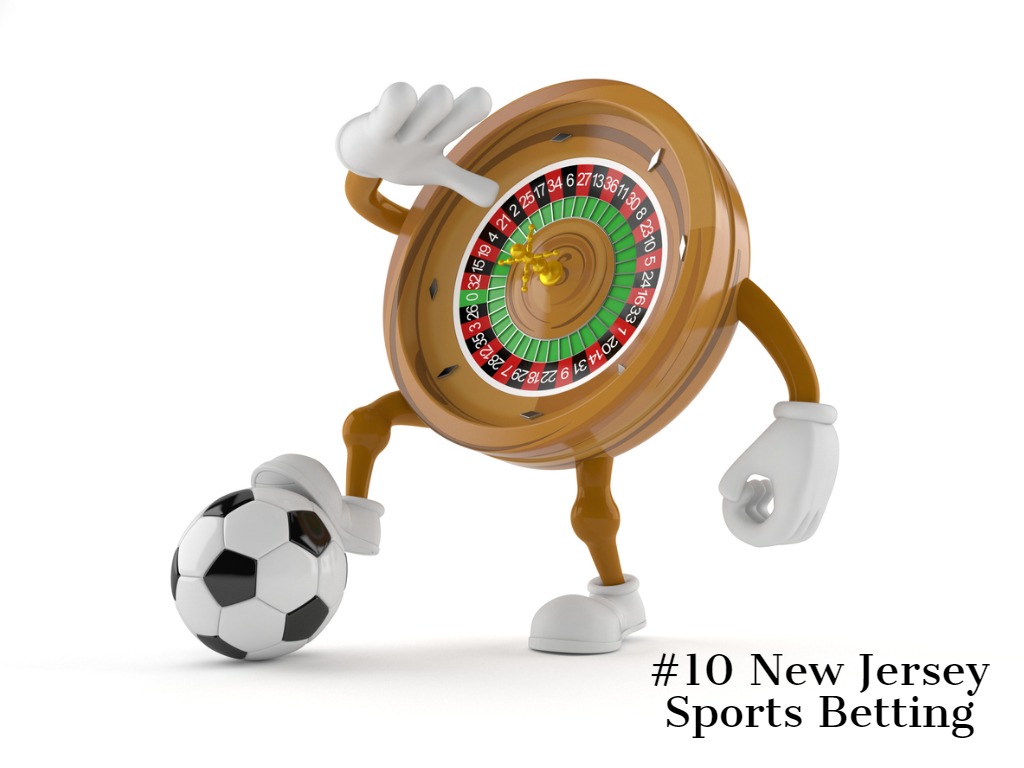 In 2018, following a seven-year legal fight, New Jersey was finally able to enact sports betting laws. The state spent $9 million and a good chunk of a decade, if you look for the earliest discussions on the topic, fighting for the right to allow sports betting in the Garden State. With earlier attempts thwarted by challenges from the NCAA and several professional sports leagues, which sought to protect the "integrity" of their games, New Jersey's laws came down to a May 2018 U.S. Supreme Court decision that ruled the federal prohibition on state-sanctioned sports betting was a constitutional violation.
Sports betting is on a trajectory boosting the state's struggling casino and horse racing industries, while allowing the State to reap millions of dollars annually in new tax revenue for what has long been a billion-dollar, but predominantly illegal, market. For Atlantic City, sports betting is expected to drive tourists to the seaside gambling resort, which has been greatly affected by the opening of casino operations in neighboring states. For the State's racetracks it gives a vital "shot in the arm" which has meant death or survival for these entities.
"New Jersey's sports betting industry brings a number of economic and business benefits to the Garden State. First and foremost, New Jersey stands to enjoy a significant amount of additional tax revenue from sports betting on an annual basis, limiting the financial reliance of taxpayers, ultimately saving New Jersey residents money," said Nicholas R. Amato, Chair of the Casinos & Gaming Industry Group at Genova Burns and former executive director of the New Jersey Casino Reinvestment and Development Authority (CRDA),President of the Casino Association of New Jersey, General counsel and secretary of Resorts International Holdings LLC and Resorts Atlantic City Also, he served as Acting President of Atlantic City Hotel and Casino . "Sports betting has created jobs, generated enhanced economic activity, and provided a vital lifeline to the casino and racetrack industries in New Jersey. It was a long time coming, but we are glad it is here and the forecast is that New Jersey nine(9) casinos and two(2) racetracks well on the way to eclipse Nevada with its fifty eight (58) casinos."
REGULATORY AND LEGAL SUMMARY:
In January 2012, then-New Jersey Governor Chris Christie signed legislation allowing sports betting in the Garden State, after it was approved by a 2-to-1 margin in a voter referendum held the previous November. The laws permit any of the state's 12 casinos and three racetracks to offer gambling on either professional or collegiate sports, while prohibiting bets on college events played within New Jersey or out-of-state involving New Jersey-based teams. The sites of two former racetracks in Camden County and Atlantic County could also be developed as sports wagering locations. The legislation also mandates control of sports betting and its regulation under the auspices of the New Jersey Division of Gaming Enforcement.
Following the signing of this legislation, the National Collegiate Athletic Association (NCAA), the National Basketball Association (NBA), the National Football League (NFL), the National Hockey League (NHL), and Major League Baseball (MLB) filed a federal lawsuit against the State to prevent the implementation of legal sports betting. They held that the Professional and Amateur Sports Protection Act (PASPA) of 1992, which banned sports betting in all but four states, supported their legal challenge.
In February 2013, Judge Michael A. Shipp of the United States District Court ruled in favor of the leagues, and barred the State of New Jersey from issuing sports betting licenses. Shipp's decision ruled that under the Commerce Clause of the United States Constitution the regulation, of gambling and the granting of a grandfather clause for any of the four states (including New Jersey) fell under the powers of the United States Congress.
The State appealed, and in September 2013, the Third Circuit Court of Appeals voted 2-1 to uphold Shipp's decision. The Court's opinion made clear that PASPA did not preclude New Jersey from simply repealing all existing criminal laws regarding sports bookmaking so as to permit unregulated sports wagering within the State. PASPA prohibited only state authorized sports wagering. The State's request for the US Supreme Court to review the case was denied.
In response to the Third Circuit's opinion, the Legislature passed a statute that repealed criminal penalties for sports bookmaking only at casinos and racetracks. Judge Shipp ruled that the attempt to repeal bookmaking only at casinos and racetracks amounted to a state authorization in violation of PASPA. The Third Circuit once again upheld Judge Shipp, and the state petitioned the US Supreme Court for review
On June 27, 2017, the U.S. Supreme Court agreed to hear Christie v. National Collegiate Athletic Association. On May 14, 2018, the court issued its opinion, overturning the Appeals Court decision and ruling that PASPA was unconstitutional. As a result, New Jersey was permitted to move ahead with plans to implement legalized sports betting. The statute which enabled the state to pursue a Supreme Court appeal was unsuitable, as it authorized unregulated sports wagering. The Legislature passed a sweeping system of regulated sports wagering less than a month after the Supreme Court struck down The Professional and Amatuer Sports Act of 1992 (PASPA). On June 11, 2018, Governor Phil Murphy signed Assembly Bill 4111, legalizing sports betting within New Jersey.
Under the final legislation, Atlantic City casinos, horse tracks and former racetracks would be able to apply for a license with the Division of Gaming Enforcement or the New Jersey Racing Commission. Employees that need licenses to work for sports wagering operators would be licensed by the Casino Control Commission. Bettors are required to be at least 21 years old, and betting on high school events is prohibited.
The sports wagering law specifically authorized each casino or racetrack, including former racetracks, that obtained a sports wagering license to have up to three public-facing websites or mobile applications. It also allowed a casino or racetrack to bring in a private entity, subject to licensing requirements, to run the establishment's retail sports book.
In order to motivate players to visit brick-and-mortar establishments, the bill imposed an 8.5 percent gross revenue tax on betting at casinos and tracks, while online gaming revenue would be subject to a 13 percent tax. Operators are subject to a 1.25 percent tax on revenue that would either go to host municipalities and counties where a racetrack is located, or to the "Meet AC" tourism program in Atlantic City.
First Legal Wager
Just three days after he signed the legislation into law, Governor Murphy made the first legal sports wager in New Jersey betting on the results of the FIFA World Cup at a racetrack. A casino also took sports wagers the same day, with former Philadelphia 76er Julius Erving placing its first bet. Sports wagering has generally been deemed successful, with more than $3 billion being wagered in the first 12 months of operations.
Tags: GENOVA BURNS LLC • Sports Betting • gambling • Nicholas Amato • New Jersey Sports Betting